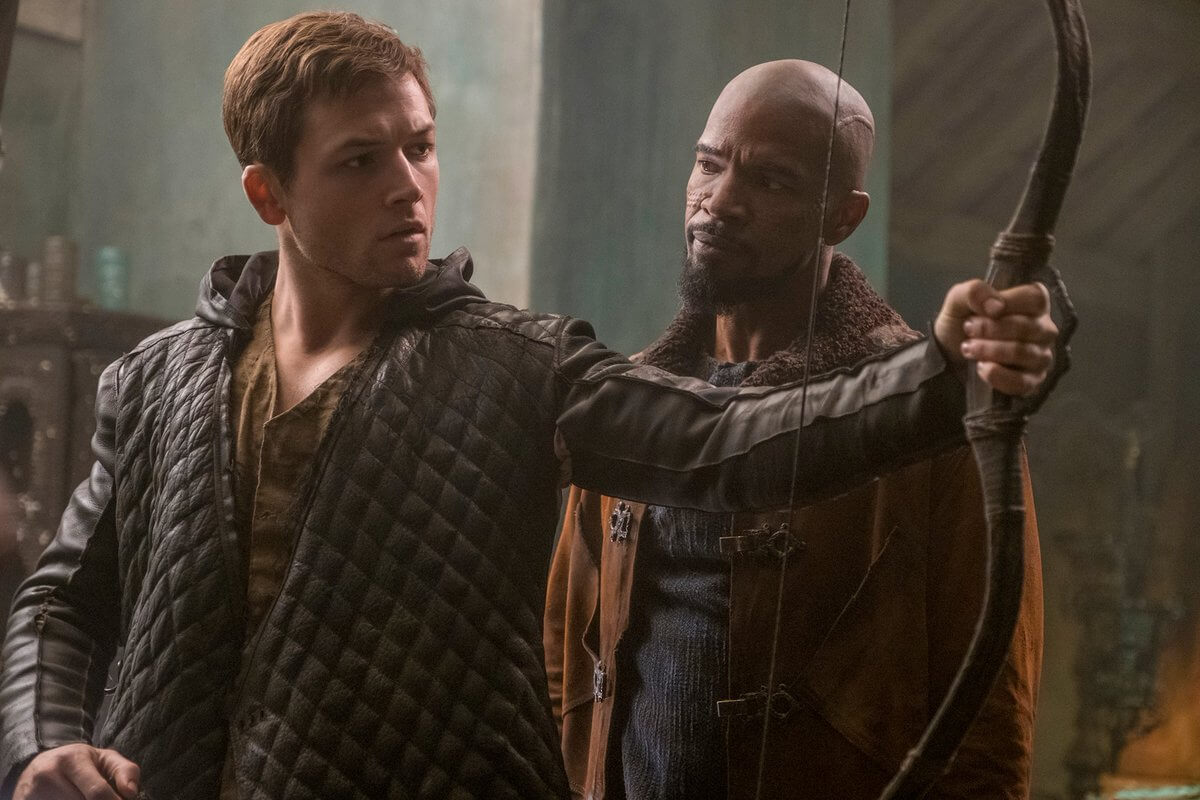 In my lifetime alone there have been hundreds of different variations to the classic story of 'Robin Hood' but this one might just be deemed the most fitting. I mean when you think of a band of thieves stealing from the King of England, you don't necessarily see them happily doing it while singing and parading through the woods. When you hear Robin Hood you always think a guy in green tights with a bow and arrow but this trailer and movie right here may help mould the character in a different direction.
Starring Taron Egerton (Kingsman) and Jamie Foxx (Ray), this movie will take us on an action-packed ride from the rise of the 'den of thieves' known as Robin Hood and the Merry Men.
The movie will also star Ben Mendelsohn, who will be the sheriff of Nottingham. The last time we saw Robin Hood, Russell Crowe took the character to an extremely dark place compared to the 70s movies counterparts. I think this Egerton version will be somewhere in between, giving it a bit of a James Bond in the medieval times type of feel. Regardless, this should be an entertaining film and is set to release on November 21st of this year.