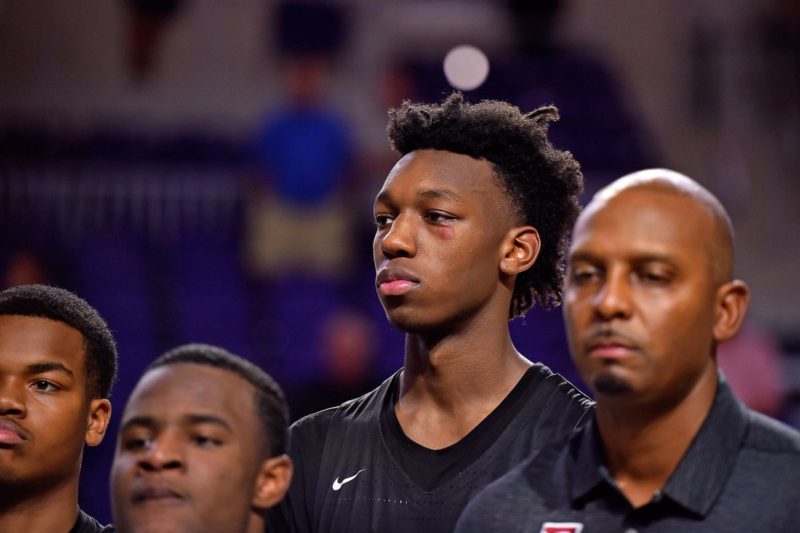 The NCAA has denied an appeal from James Wiseman. The young Memphis star will have to sit out 12 games this season and donate $11,500 (the equivalent to what Penny Hardaway gave to the Wiseman family to help them move to Memphis) to a charity of his choice. The original decision came on November 20th before Wiseman appealed the decision. The NCAA was rather quick getting an answer to the appeal in a timely manner, which could mean the NCAA was pretty firm in their original ruling.
Wiseman will be back on the court on January 12th when the Memphis Tigers take on the South Florida Bulls. Until then, Memphis will have to make do with not having Wiseman or Lester Quinones who has suffered a broken right hand that will put him out for at least a month. This is going to be a test of Penny Hardaway's coaching versatility and a test of the toughness for this Memphis team. University of Memphis athletics was open with their disappointment but kept a positive message on the outlook of the season:
"Although [this is] disappointing, we look forward to a promising season."
James Wiseman is one of the most electrifying players in the NCAA this season. The 12 games that he misses will be 12 games that college basketball fans will unfortunately not be able to see the potential No.1 overall pick in the 2020 NBA Draft. For Memphis fans they have to be hoping that the Tigers can hold onto a decent record until the New Year with their depleted roster. Wiseman gave his own take on the appeal denial on Twitter.
Sometimes bad things happen to good people. God has never left me nor forsaken me throughout this process! God knows my destiny and I feel that even though hardships may be upon me! It too shall pass in the Grace of God. My journey isn't finished, and this too shall pass. ?????? pic.twitter.com/Bftd3PagCr

— James Wiseman (@BigTicket_JW) November 27, 2019