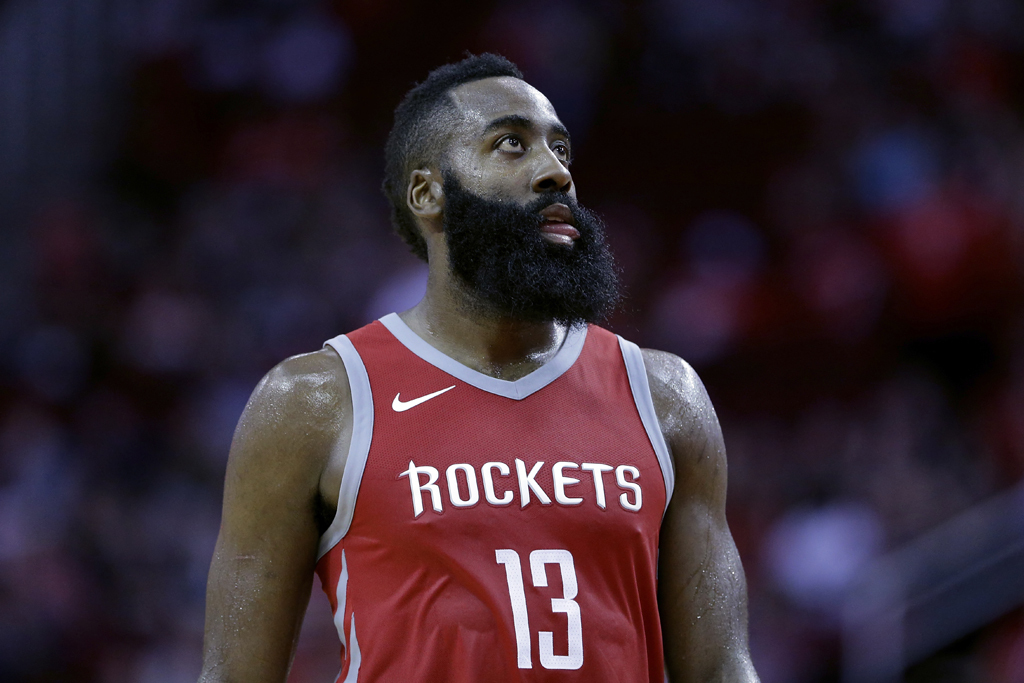 Though superstar combo guard James Harden has pieced together MVP-caliber campaigns nearly three seasons in a row now and has been overlooked the previous two occasions, he still has bigger things on his mind. Though he's the clear front-runner in the MVP race as of now, Harden is more focused on the ultimate prize for his Houston Rockets.
With Houston currently perched in first place out West, the six-time All-Star told ESPN's Jovan Buha he believes "this is the year" Houston breaks through:
"This is the year. For sure… This is probably the best team I've ever been a part of, from top to bottom. The chemistry that we have, included with the coaching staff — I mean, we're having a lot of fun."
Harden attributed a lot of their next level success to the savvy roster moves their front office made. GM Daryl Morey and company did a stellar job implementing shooters and athletic pieces that compliment Harden's immense talent.
"The front office — [general manager] Daryl Morey and [CEO] Tad Brown — those guys did an unbelievable job," Harden said. "From last year, bringing [Eric Gordon] and [Ryan Anderson] over. Then obviously adding [Chris Paul] and [PJ Tucker] and [Luc Mbah a Moute] and then you get [Gerald Green] and Joe Johnson.
While the Golden State Warriors still hold the mantle and are widely perceived as the best team in the NBA, a 3-peat all of a sudden looks anything but clinched. A big reason for this is the emergence of the Houston Rockets as legitimate championship threats.
With Houston clicking on all cylinders behind their superstar backcourt and the Warriors showing signs of vulnerability, James Harden, like many others, sees a sliver of an opportunity. The Rockets' elevated play and ability to keep up with the Warriors will certainly add an element of intrigue that we haven't seen in the previous couple of years.