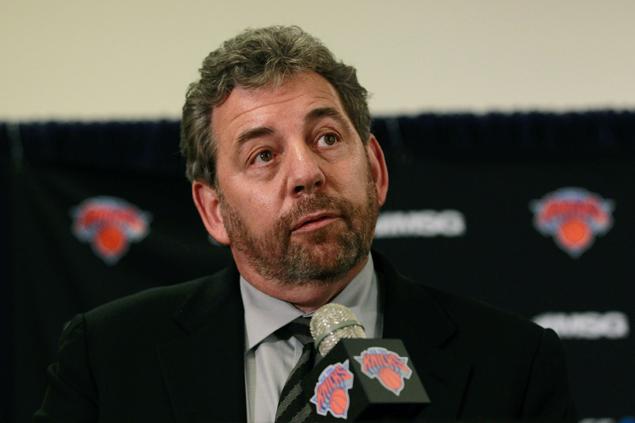 James Dolan is back in the news Knicks fans!
Dolan did an interview with the Hollywood Reporter (because why not?) and said he believes in his Knicks.
"You gota believe baby! I believe! I believe! I believe!" Dolan said.
Dolan was also asked if he would be involved with basketball decisions, or if he would interfere (like how he did when Knicks management wanted Kyle Lowry and he said no.)
"I don't see it happening," Dolan said. "Phil is a brilliant basketball guy, and he and [GM] Steve [Mills] are working together great. I enjoy being out of the limelight. I enjoy having two experts in there that I trust. I barely have to do a thing. It can stay like that for me forever. As long as we continue to make progress and I'm sure we will. I believe!''
That is right! Uncle Jimmy, in his own words is "by no means an expert in basketball."
Dolan talked about Knicks fans and how they understand what is going on, well almost all of them.
"The majority of them understand we're in a rebuild," Dolan said. "We're moving as fast as we can and they see our opportunities as being huge. I think they are, but it's all in Phil's hands."
So Knick fans I ask you: Are you as excited or optimistic as Uncle Jimmy, or do you just wish he'd sit down, keep quiet and play in the owners box? Let us know your thoughts by either commenting or tweeting back at us @NBAonDefPen