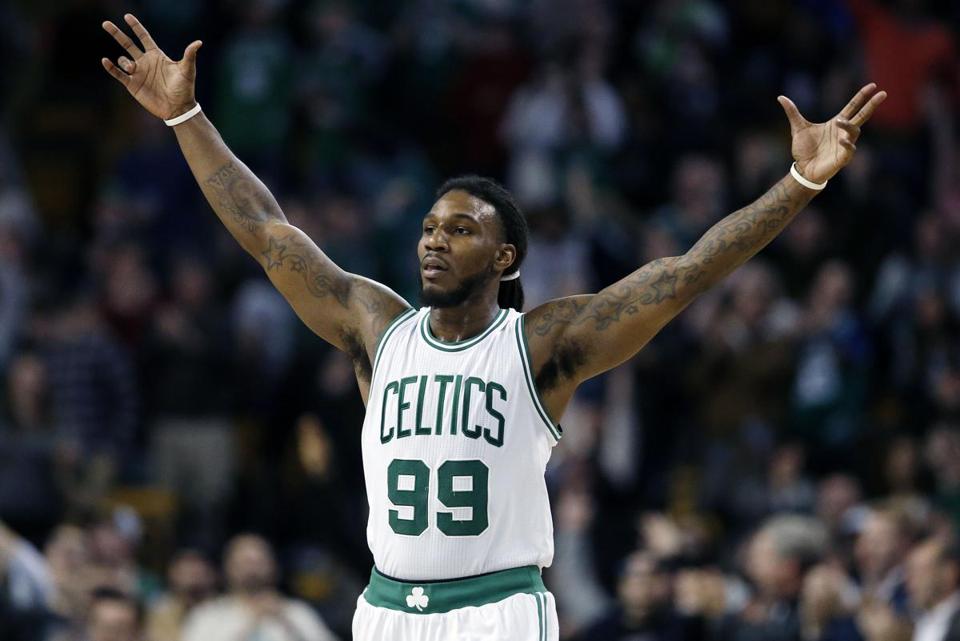 The Boston Celtics put together a great game on Tuesday to defeat the Utah Jazz 115-104. But despite the on-court success, forward Jae Crowder was not pleased with took place at the TD Garden.
After the game, the Celtics forward found it important to complain about Boston fans cheering for Jazz forward Gordon Hayward, an upcoming free agent and reported Danny Ainge target.
Jae Crowder wasn't happy about fans cheering for Gordon Hayward: pic.twitter.com/lGYOII7Sao

— Adam Himmelsbach (@AdamHimmelsbach) January 4, 2017
Crowder did not end the complaining with his post game comments, however. The defensive ace and three-point shooter also took to Twitter to double down on his issues with Celtics fans.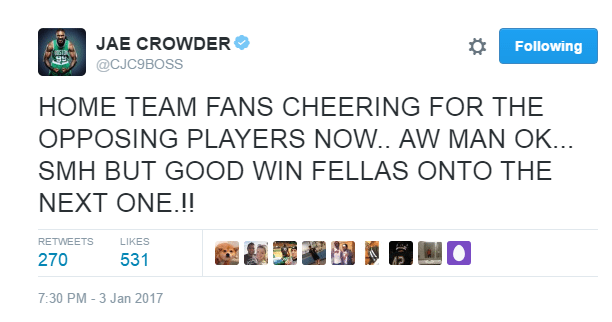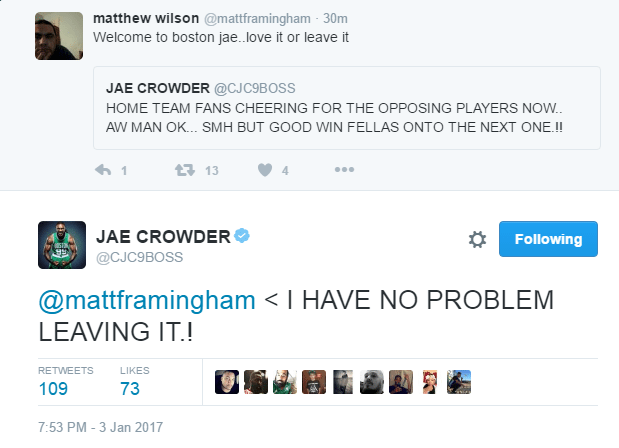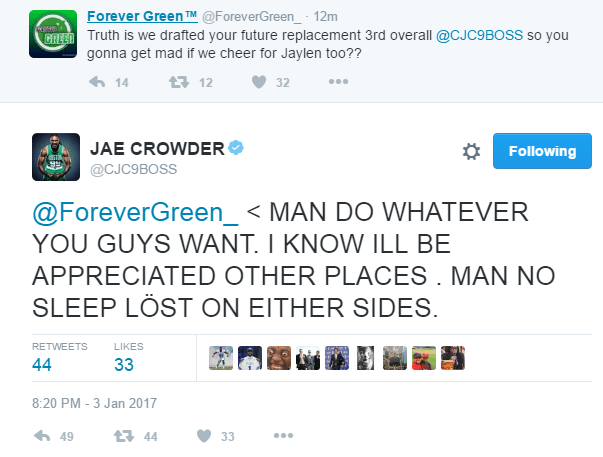 He even retweeted a Mavericks fan asking Crowder to go back to Dallas:
A few notes:
Please never change how you use Twitter, Jae Crowder. The brutal honesty is great as is but the rampant use of the CAPS-Lock button makes this all the more beautiful. Never stop doing that.
Second, Celtics fans are insanely passionate. Calling them out might not end well for you.
Thirdly, I get Crowder's concern but judging by how hard-headed the Celtics have been about trading him (even for superstar players, reportedly!), I don't think he should worry about losing his place. If anything, having Hayward next to him would make Crowder's job easier and leads to a better chance of winning. Speaking of which, Crowder was pretty upset about Kevin Durant snubbing Boston so why the sudden dislike for a new talented teammate?
I'm sure Jae will either have a cooler head tomorrow or a let's say "hacked" twitter account.