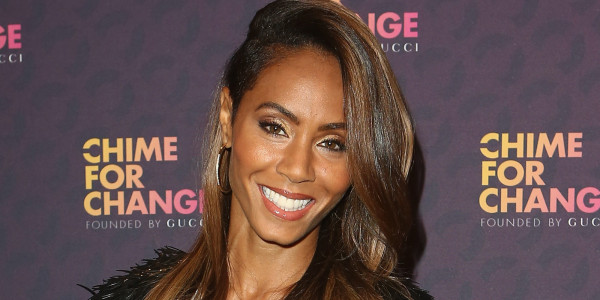 With the recent announcements of the nominations for the upcoming Oscars, there was an immediate spotlight put on the nominees. No person of color has been nominated for the second year in a row. You may say Straight Outta Compton and Creed have nominations, but they aren't for the people of color. Straight Outta Compton is up for the best original screenplay, which was written by two caucasians. Creed, showed just how great Micheal B. Jordan can act and how great of a director Ryan Coogler is, but the only nomination for the film is going to Sylvester Stallone.
Jada Pinkett — dominate actress — has taken it upon herself to remind everyone of color just how powerful they are. Jada has taken to her Facebook page to tell everyone its time for a change. Its time we bring back and make our own Award shows, accept, appreciate and support our own. Hip Hop and R&B both face this problem at the Grammy's, so it is time we build our own.
At the Oscars…people of color are always welcomed to give out awards…even entertain, (pt. 1)

— Jada Pinkett Smith (@jadapsmith) January 16, 2016
But we are rarely recognized for our artistic accomplishments. Should people of color refrain from participating all together? (pt 2)

— Jada Pinkett Smith (@jadapsmith) January 16, 2016
People can only treat us in the way in which we allow. With much respect in the midst of deep disappointment. J (pt 3)

— Jada Pinkett Smith (@jadapsmith) January 16, 2016
Spike Lee is joining Jada on the Boycott and bringing light to the matter as well. Spike took to his Instagram and gave a full statement to his followers about the lack of diversity amongst nominees. Spike is also challenging studio heads to speak about the matter and essentially asking, why are there less opportunities for people of color? Check the statement below and if you feel the same way Jada, Spike and the rest of those who noticed do, boycott the Oscars.