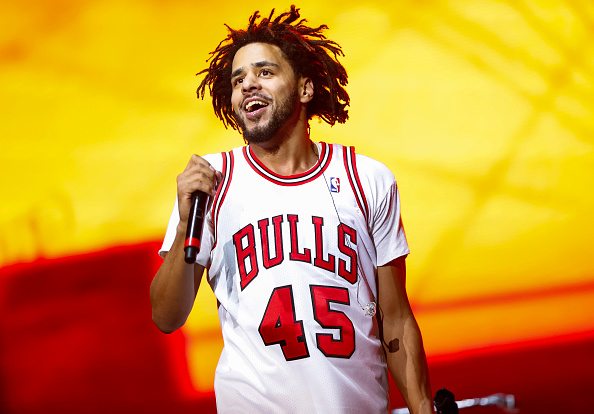 J. Cole is known for some much. A man who gets most of his recognition as one of the best voices in Hip-Hop at the moment, there is so more to the star than music.
Most recently basking in the release of Revenge of the Dreamers III, a compilation project featuring the artists on his Dreamville label and more, the project came with a few surprises for fans. Giving us a peak into the process with the recently released "Revenge" short film, it was inevitable that were some great moments in store for us all.
With the surprises being mostly related to music, the KOD rapper gave us all another look into his personal life via Revenge of the Dreamers III's closing track. Being one of the featured artists on the album's final cut, "Sacrifices," J. Cole lets it out the bag that he is expecting another child with his wife. Singing, "She gave me the gift of my son and plus we got one of the way," we couldn't be happier for the star and the expansion of his family.
Revealing that he had his first child on the 4 Your Eyez Only album, J. Cole later confirmed that he had a baby boy instead of a girl like most fans suspected. A man of many facets, surely this will not be the last time Mr. Cole decides to open up to us all within the music.
Congrats to J. Cole and his family!