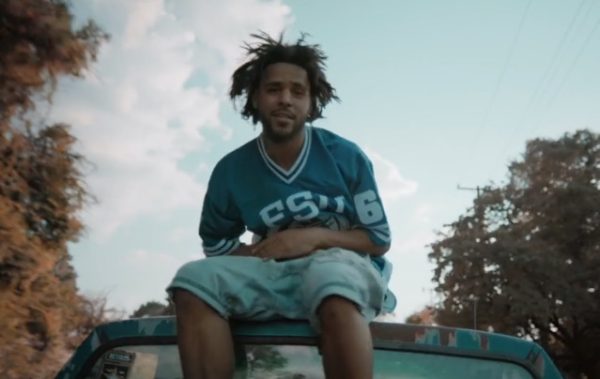 J. Cole is back and he's not here to play with any of you rappers. After tweeting out an open call for new beats, J. Cole has released a new freestyle called, "Album of the Year". In reference to his K.O.D project, J. Cole drops bars on this new track and video as a way to remind everyone that he is still one of the best rapper's of today's generation.
J. Cole opens up the freestyle by rapping, "My mind state is like crime in the summer time. It's higher than average." Later on Cole drops off a few other quotable lines, "The problem with this game is this weak sea of rappers. I'm the answer on the low. I'm a cheat sheet for rappers. I came up around AC and DC adapters. Plug talk!" Near the end, Cole reminds everyone what he did on K.O.D when he says, "I don't want to f*ck up my vibe. Let's end this on a positive note. Come see me live! K.O.D is the album of the year undebatably. My cadence is the greatest we've seen since the late MC Notorious. Dreamville is stacked like the Warriors."
In case we've forgotten with all of the high profile releases, J. Cole's K.O.D project broke streaming records and went number one in its first week. Since then, Cole has been quietly working behind the scenes to put together a Dreamville Festival and push new music from his artists, Bas and Ari Lennox. However, let's take a moment to give Cole his props.