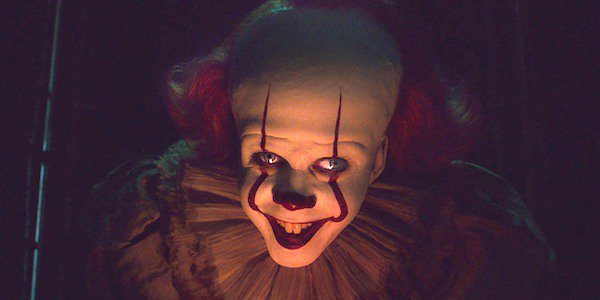 In 2017's breakout hit It: Chapter One, the town of Derry, Maine is being haunted by the child-eating clown Pennywise. Ultimately, it falls to seven kids to defeat the being and save the town. After that the Losers Club, as they called themselves, made an oath to return to Derry if the shape-shifting monster ever returned. In It: Chapter Two, we see them do just that as Pennywise returns 27 years later to torment the town once again. Once back in Derry though, the friends realize how much of their childhood they'd forgotten and are forced to split up and face their past in a race against time to stop Pennywise. Then, they must all come back together and stop him before he goes back into hiding for another 27 years.
It: Chapter Two functions well on a lot of levels, as a sequel, as a conclusion, and in some ways as a prequel to both the first film and itself. However, one way it doesn't function well is as a horror movie. In fact, in a lot of ways, it functions best as a horror-comedy with the likes of Bill Hader and James Ransone on hand to provide quippy one-liners and hilariously realistic reactions to ridiculous situations.
That's not to say it's any worse than the first film or a failure, it's just way more ambitious than its predecessor. Overall, the scares are still there; Pennywise shape-shifts into horrifying creatures lures children into dark spaces and generally torments the Losers again. But, partially because we already saw him lose in Chapter One, there's not as much fear involved. The fear of the unknown is somewhat lost because we've already seen a group of pre-teens jumps Pennywise in the sewers.
But, beyond the pure horror elements, It: Chapter Two got nearly everything else right in my opinion. The casting of the older characters is absolutely incredible, most of them bear more than a passing resemblance to their younger counterparts. And that extends to their performances as well. Every one of the older actors incredibly picks up the mannerisms and ticks their younger counterparts displayed in the first film. The way the narrative jumps across time only strengthens those performances as we basically see a side-by-side comparison of the characters.
Most impressively though, the film functions incredibly well as a comedy without sacrificing its soul. Sure, there was maybe a quip too much here or there for some people's liking but it always felt organic to the characters. I mean, we've got a stand-up comedian and a life-long hypochondriac fighting an other-worldly demon here, it's not like they'd be the beacons of badassery in that situation. The real accomplishment here is that the characters never delve into unrealistic, Marvel levels of "Okay, now it's my turn to say something cheesy."
In the end, this film probably won't please horror fans. It's too funny, too actiony, not scary enough but, again, that all boils down to the film's ambition. Director Andy Muschietti obviously wanted to deliver a satisfying conclusion. And It: Chapter Two serves mostly to flesh out the characters and their stories first and foremost. The film's nearly three-hour runtime plays out more like a novel. It meanders its way across time, fleshing out the first film's time jump, and slow-burning to the end.
Overall, the two films should be viewed as a five-hour mini-series in my opinion. There are scares and laughs in equal measure across the two and, viewed in this way, you get a much better picture of Stephen King's original novel. It, the book, is long and meandering and unsettling more than outright terrifying. That's the mark Chapter Two hits. It's uncomfortable and unsettling and disturbing in its imagery. But, it's more about the bonds of friendship and not letting your past die than it is about the monster hidden beneath Derry.
It: Chapter Two is in theaters now.
Watch the latest episode of Movie Night with Def Pen below: