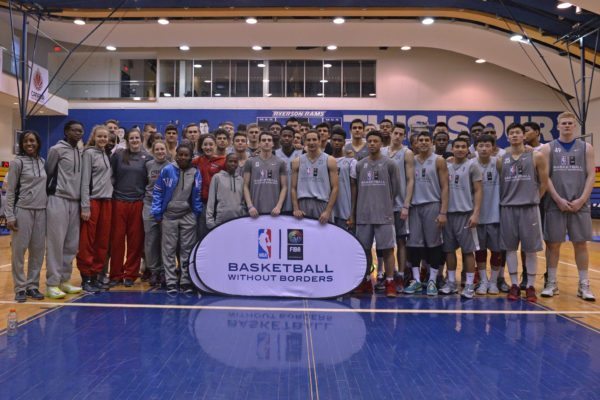 In 2001, the NBA and FIBA came together to create Basketball Without Borders. The two associations travel the country and territories all over and put together basketball camps for the youth. Places like Australia, Angola, Europe and more have been hosts to Basketball Without Borders camps.
Yesterday, the NBA, FIBA, and the Israel Basketball Association announced that Israel would be host to their first ever BWB camps.
Following Press Release from the NBA.
BWB Europe 2017 will be held Sunday, Aug. 13 – Wednesday, Aug. 16 in Jerusalem, Tel Aviv and at The Wingate Institute in Netanya, marking the first time that the NBA and FIBA's global basketball development and community outreach program will be held in Israel.  Nike will serve as the official partner.
In addition, the campers can also look forward to current and former NBA, WNBA, and FIBA players to be coaches at the camp.
The campers will be coached by current NBA and FIBA players Jerryd Bayless (Philadelphia 76ers), Omri Casspi (Golden State Warriors; Israel; BWB Europe 2005), Sam Dekker (LA Clippers), Gal Mekel (Gran Canaria; Israel) and Norman Powell (Toronto Raptors), former NBA player and FIBA legend Anthony Parker, former WNBA player and Israeli National Women's team member Shay Doron (Maccabi Ashdod; Israel), FIBA legend and former Israeli National Women's team member Liron Cohen, and San Antonio Spurs legend and 2013 FIBA Hall of Fame inductee David Robinson.