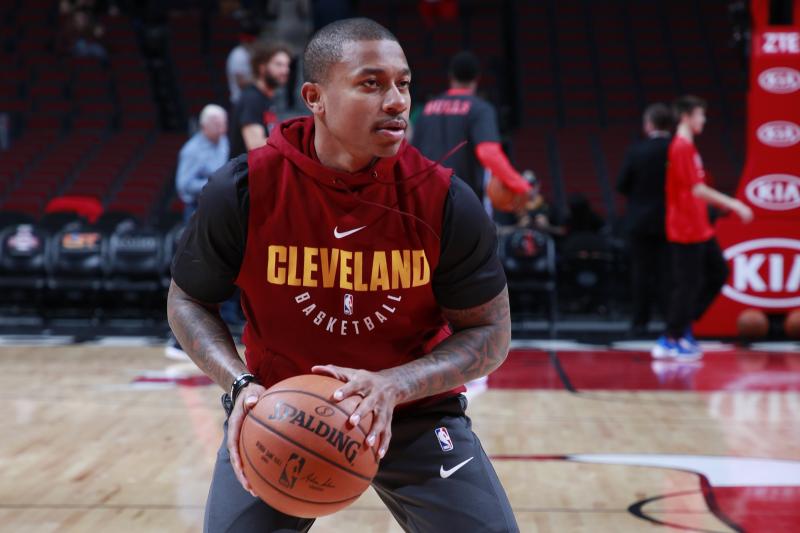 Isaiah Thomas, former Boston Celtic point guard, was expected to have a tribute video for his return in action against the Celtics on February 11. However, Paul Pierce was expecting to have his number retired that very same day. Pierce voiced his displeasure and wanted to be the focal point for the day. He was not interested in sharing the same spotlight with Isaiah Thomas
Thomas then decided to put out a tweet in regards to his tribute video for his return to Boston. He didn't want his tribute video to conflict with Pierce's moment and decided to address it on Twitter.
https://twitter.com/isaiahthomas/status/953427146114043905
Isaiah Thomas was supposed to have his tribute video when the Cleveland Cavaliers first played the Boston Celtics. However, he was unable to play in that game and he wanted the Celtics to hold off on the video for when he'd be able to play in the game. This then made Paul Pierce express his displeasure with the decision to place the video for Isaiah Thomas on his retirement day.
"On February 11, the night I get my jersey retired, I'm not sure I want to look up at the jumbotron and see Isaiah highlights after all the years I put in. I had a chance to watch Kobe's, and throughout the game, at timeouts, there was a lot of tribute videos for him, and I enjoyed to watch that throughout the game. Now, hopefully, the Boston Celtics will do that for me. I'm not sure I want to see an Isaiah video that night."