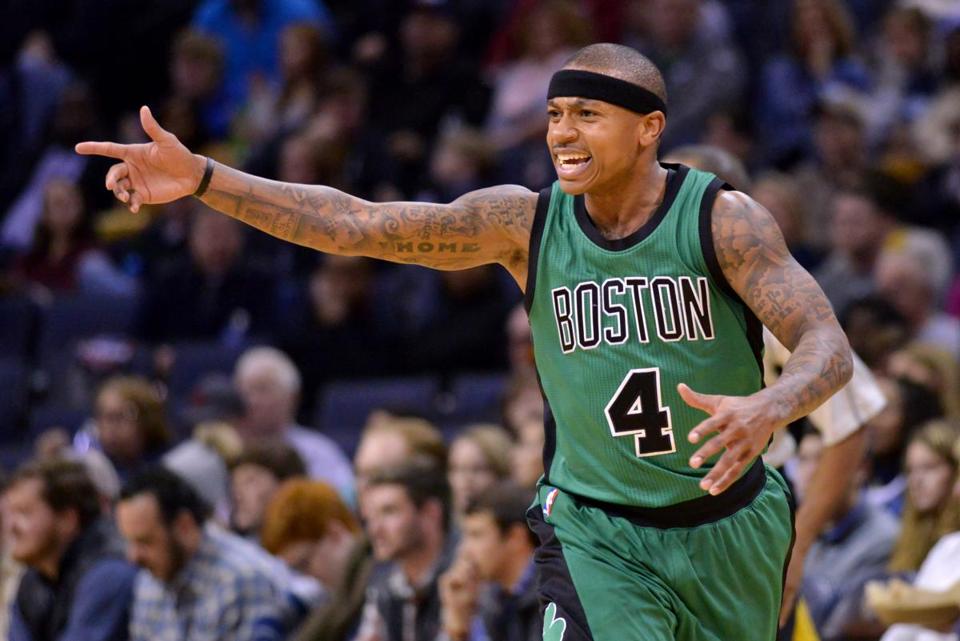 Isaiah Thomas is clearly the heart and soul of the Boston Celtics. Thomas, the teams 5″9′ starting point guard, is in the midst of the best season of his career, and he is looking to push his team into the playoffs. This season, he is 11th in the NBA with 22.1 PPG, a career high. He also has a career high of 3 RPG and 6.5 APG.
Isaiah's boost in all stats is in large part because of his new role as the teams starting point guard. Last season, he didn't start a game for Boston after being traded to the team from Phoenix. He may not have won the 6th Man of the Year Award, but he was easily in contention for it. He provided a huge spark for Boston when he was traded to the team, providing 19 PPG (he was averaging 15 PPG in Phoenix), and he added at least two wins to the team's record in just 21 games. His play at the end of the season propelled the team into a playoff spot, even though they eventually ended up losing in the first round to the Cavaliers.
This season, Isaiah has been even better. He has earned his role as the starting point guard of this team by leading them in scoring on a nightly basis, and he also is able get others involved very well. Oh, and let's not forget that he was also named to his first ever All-Star game.  On the season, he has added an estimate of 8.7 wins to Boston's total wins, and he even had the team sitting pretty at the third spot in the East before a recent down stretch. With Isaiah, the team is 40-30. If he was not on the team, they would have an estimated record of 32-38. If he wasn't there, they wouldn't even be a playoff team.
Recently, Thomas has been playing his best basketball of the season. He is averaging 25.5 PPG, 5 APG, and he is shooting 47% over the teams last 10 games, and in the month of March, he has been at his VERY best, averaging 26.3 PPG while shooting 47% and 44% from three. Even though the Celtics have only been 5-5 over their last 10 games, their point guard has not been the problem. Thomas is prepared to go to battle in the playoffs to hopefully win an NBA Championship, and his teammates will need to play better so that they can help him get there.