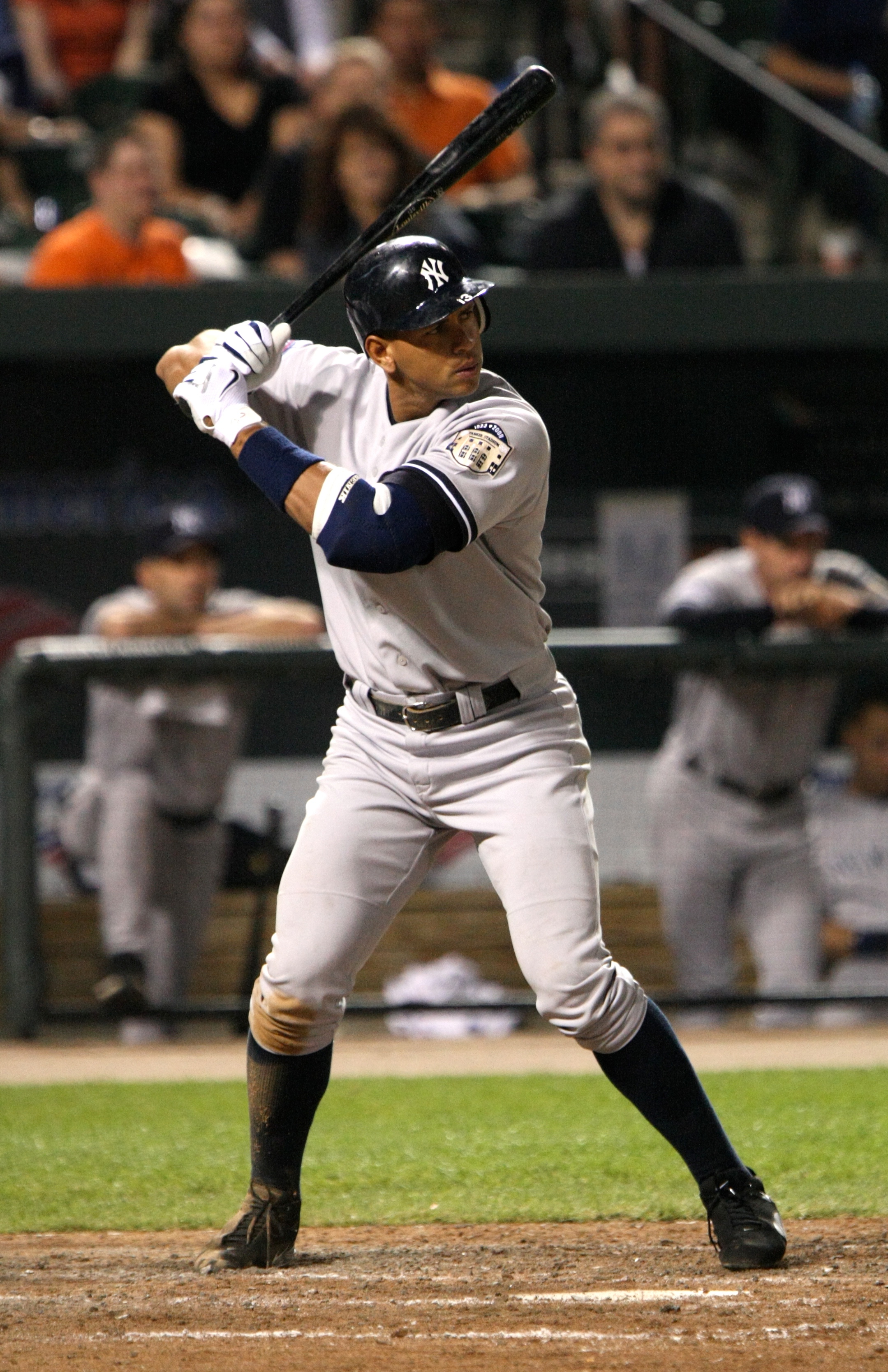 Since the All-Star rosters were announced last week, there has been a lot of talk about New York Yankees Designated Hitter Alex Rodriguez not making the team and how he was snubbed. It has been a huge comeback year for Rodriguez after sitting out nearly a year and a half because of his PED suspension, hitting the ball better than anybody could have imagined at age 39. Not to mention he even got his 3,000th career hit on a home run at Yankees Stadium earlier in the season. He's become a staple in the middle of the Yankees lineup, and has been one of the reasons they've played better than most people expected them to.
But was he a snub?
Are Rodriguez's numbers All-Star worthy? He's hit an average of .280 with 16 home runs, has driven in 47 runs, has an on base percentage of .387 and a slugging percentage of .505. Those are absolutely All-Star caliber numbers. Would more people watch the game because Rodriguez is playing in it? Yes, it would be great for Fox's ratings. The problem with this is that the people who say he should've been an All-Star don't mention who they should take off the roster for him.
There are two Designated Hitters on the American League team:
Nelson Cruz of the Seattle Mariners is the starter: .302 average, 21 Home runs, 50 RBI, .364 OBP and a slugging percentage of .550. Can't take him off.
Prince Fielder of the Texas Rangers is the reserve: .344 average, 13 Home runs, 50 RBI, .411 OBP and a slugging percentage of .525. Can't argue with that either.
So who do you take off to put A-Rod on?
Alex Rodriguez has played well enough to be an All-Star and he has made an incredible comeback, but there are just other Designated Hitters that put up much better numbers throughout this season. I believe they got this right.