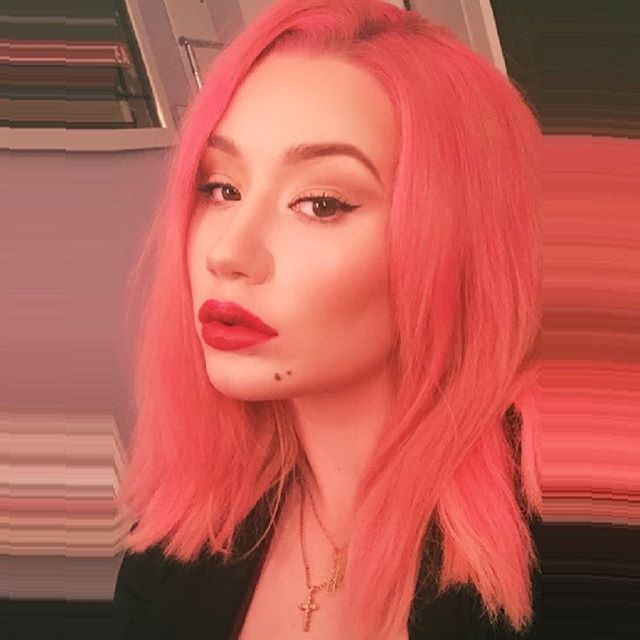 Since her launch to fame with the assistance of her massive No. 1 hit single, 'Fancy,' Iggy Azalea has found herself to be the topic of many discussions. Particularly raising concerns with Hip-Hop purists who felt that the Australian rapper was more-so mocking the genre than contributing, in some aspects it has been an uphill battle for Iggy Azalea early on within her career. Keeping quiet over the past several months and making very few appearances on the music scene, the quietness shouldn't be taken as Iggy moving on to different ventures for the future. Quietly devoting time and energy to her upcoming sophomore album, the rapper is shaping up to return to the world of Hip-Hop much sooner than later. Answering questions of fans on Twitter, Iggy had the pleasure of teasing brand new music from her upcoming era. With the tentative titled of 'Team,' from the short clip, Ms. Azalea seems to be attempting to bring the heat this next round.
@TaylorDTTT i dunno T, this outro is speaking to me and the answer sounds like a yaaaaaassssss. pic.twitter.com/NjvnSQp2Zn

— IGGY AZALEA (@IGGYAZALEA) December 28, 2015
As suggested by the tweet, the previewed record could possibly be the upcoming lead single from her new Digital Distortion album. Whether that decision is switched or not, it's evident that Iggy hasn't navigated away from the Hip-Hop genre, regardless of the opinions of her naysayers. Get ready because Iggy is on her way back.