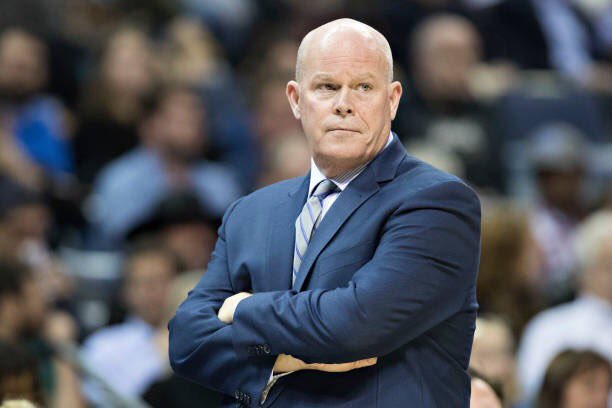 In an improved Eastern Conference, the Charlotte Hornets remain a longshot playoff candidate with a current record of 9-13. Charlotte started out the season strong but had lost 4 straight before defeating the Orlando Magic 104-94 on Monday night to snap that skid. But now, the team is going to have to persevere through a whole different type of adversity that they likely haven't planned for.
Head coach Steve Clifford missed Monday's victory vs. Orlando due to what was labeled at the time as an illness. However, it seems to be something much more serious as the team announced that Clifford will remain away from the team for the 'immediate future':
The Charlotte Hornets announced today that Head Coach Steve Clifford will be away from the team for the immediate future to address his health. Currently, there is no timetable for his return. Hornets Associate Head Coach Stephen Silas will serve as acting head coach. Out of respect for Clifford's privacy, the Hornets will have no further comment at this time.
Though basketball is obviously Clifford's passion and livelihood, that should always come second to personal health issues, something he is clearly battling through right now. Whatever the case may be, you have to hope for a quick and safe recovery for one of the better basketball minds in the game and for him to be back on the sideline doing what he loves sooner rather than later.
Now in a mini-rut and without their head coach for the foreseeable future, it'll be intriguing to see where the floundering Charlotte Hornets go from here.