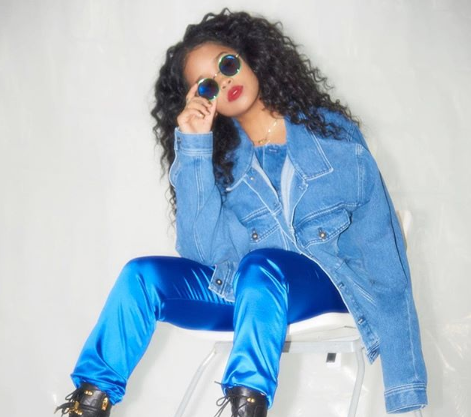 H.E.R.  performs As I Am on The Ellen Show.   Fresh off of two Grammy wins, the R&B artist showcases her variety of talents.
When H.E.R. takes the stage, the audience should know by now to expect musical excellence. H.E.R.'s calm stage presence and artistic enigma add drama to a soulful performance.  Backed up by live instruments, vocal talent and her own guitar skills.
The 61st Grammy awards, highlighted H.E.R. as she performed hit song Hard Place.  Her live performance skills have also been showcased on NPR's Tiny Desk Concert series.
Watch as H.E.R. performs  on The Ellen Show: