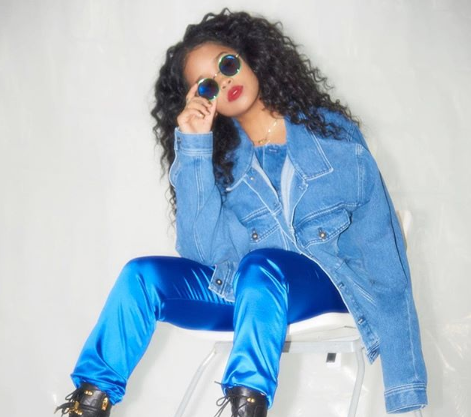 For all of you "R&B is dead" folks, H.E.R. is one of many R&B singers that are here to prove you wrong. The singer 'Focus' singer has had an amazing year and is gearing up for the release of her debut album. As of now, the songwriter is currently pushing forward with the promotion of a recent set of new tracks that can be heard on I Used To Know Her: The Prelude EP.
Taking her sultry and pleasant vocals to The Tonight Show Starring Jimmy Fallon, H.E.R. went on to give an amazing performance of 'As I Am.' Standing strong and confidently behind the keys, it's not a true H.E.R. sighting if her signature shades aren't on her face.
Having the music being the main focus, H.E.R. sold it all with ease. Peep her showing, below.