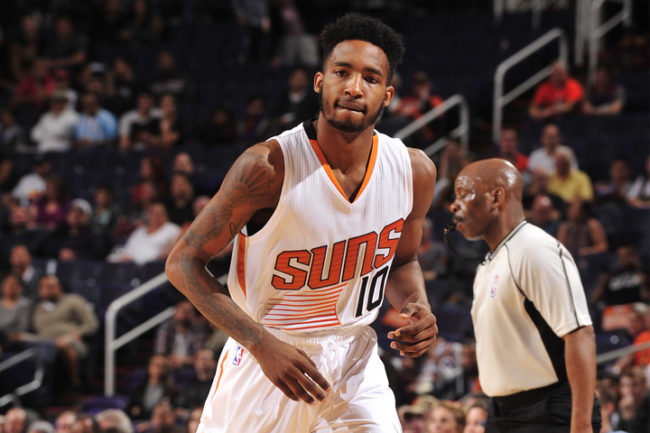 The Miami Heat made two transactions on Friday, signing former Suns guard Derrick Jones Jr. to a two-way contract and waiving guard Matt Williams Jr. to create roster space.
The team chose to waive Matt Williams Jr. over Derrick Walton Jr., whose two-way contract is set to expire in the near future.
The Miami HEAT announced today that they have waived Matt Williams Jr. and signed forward/guard Derrick Jones Jr. to a two-way contract. As per club policy, terms of the deal were not disclosed.
Derrick Jones Jr. joins a Heat team that's mostly seen an up-and-down season, plagued with injuries and tumultuous performances. He last played for the Phoenix Suns and was waived by the club earlier in the month.
Jones Jr., an athletic 6-foot-7 swingman who went undrafted out of UNLV in 2016, averaged 5.6 points on 56 percent shooting in 32 games for the Suns this season. He placed second in the NBA's All-Star Slam Dunk Contest last year.
Because Jones Jr. signed on a two-way contract, the Heat can use its G League team to help develop his talents until his 45 days of NBA service expire. The team must then choose whether to convert his deal to a standard contract or waive him.