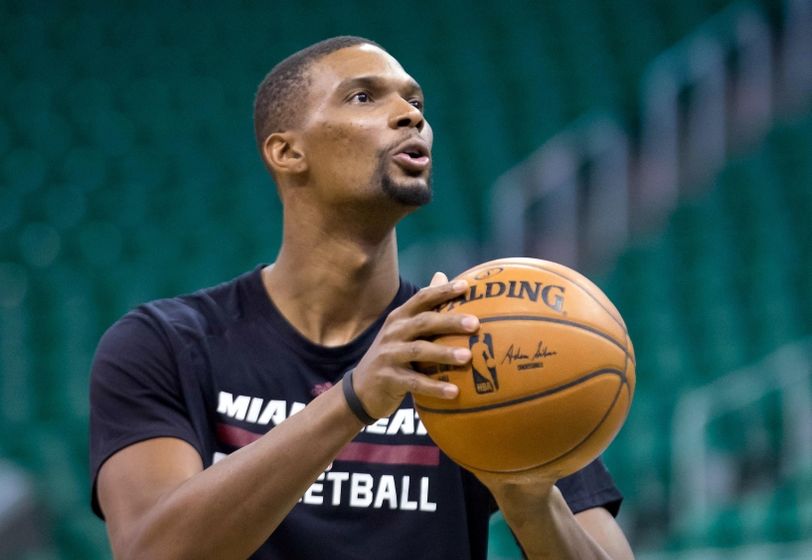 The Miami Heat are not confident about Chris Bosh's chances of returning to the team, reports The Vertical's Adrian Wojnarowki:
Sources: Miami Heat increasingly believe Chris Bosh's career with franchise is over. For months, Bosh hasn't wanted to speak with Pat Riley.

— Adrian Wojnarowski (@WojVerticalNBA) September 23, 2016
Due to his continued blood clotting, Bosh failed his physical, and thus was not cleared for the team's training camp. Wojnarowski reported the following:
There's been a complete breakdown in communication between Heat president Pat Riley and Bosh, sources said. Bosh has been reluctant to talk with Riley, sources said, although Riley and Heat officials are hopeful for a chance to sit down with Bosh soon and discuss his future.
Riley, owner Micky Arison and the Heat doctors have been fearful of the potential health risks of Bosh trying to navigate the recurring blood clots with an NBA playing career, and it is unlikely that Bosh will find any team willing to clear him with the grave dangers associated with his health plight.
Bosh met with Heat doctors for several days in Miami, and flew to New York mid-week for consultation with NBA physicians once another blood clot appeared to be recurring, league sources said.
This could be the end of the road for the two-time champion and 11-time All-Star