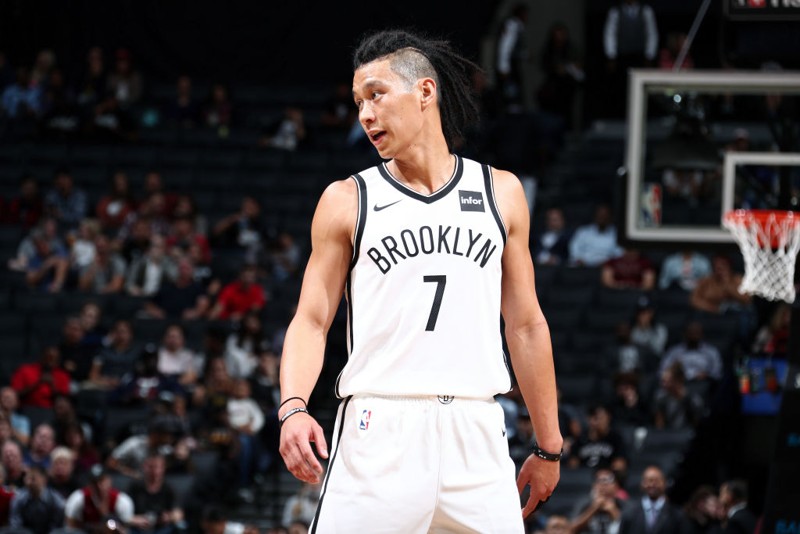 The Atlanta Hawks have acquired point guard Jeremy Lin, a 2025 second-round pick and the rights to swap 2023 second-round picks from the Brooklyn Nets in exchange for a 2020 second-round pick and the rights to Isaia Cordinier, according to ESPN's Adrian Wojnarowski.
For the Nets, this is a move to rid themselves of Lin's $12.5 million salary. Lin played just one game in 2017-18 due to a ruptured patellar tendon. In 2016-17, though, Lin was productive for the Nets, averaging 14.5 points, 3.8 rebounds, 5.1 assists and 1.2 steals per game while shooting 43.8 percent from the field and a career-high 37.2 percent from 3-point range.
The Hawks drafted point guard Trae Young and still have last year's starting point guard Dennis Schröder on the roster. Now that they've traded for yet another point guard in the 29-year-old Lin, Atlanta is looking at a pretty crowded backcourt; they also have Kent Bazemore and Tyler Dorsey, plus Kevin Huerter, whom they also drafted in first-round this year.
It wouldn't be surprising to see Schröder traded, however, especially after this move for Lin. He's had an up-and-down recent tenure for the Hawks, getting suspended after being arrested for battery and then complaining about a fourth-quarter benching in December. In May, Schröder even named two teams he'd be open to being traded to, were the Hawks to deal him. Perhaps the Hawks simply plan to start Schröder and Young together and simply acquired Lin as a backup point guard. It's also possible, however, that they traded for Lin as insurance in case they trade Schröder.