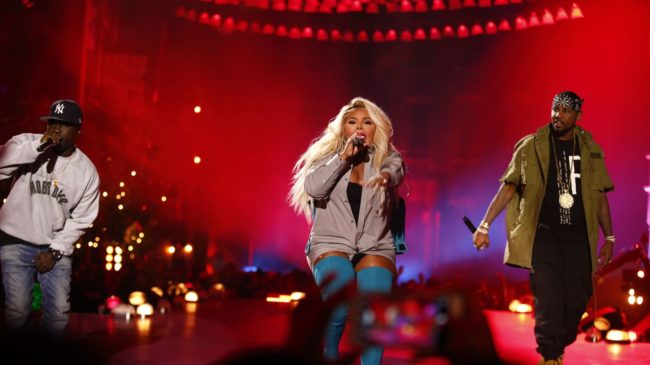 Lil Kim, Fab, and Havoc hit the stage in honor of a fallen legend.
Havoc of Mobb Depp hits the stage to pay tribute to the fallen group member, Prodigy. Afterwards, Lil Kim and Fabolous join the Mobb Depp member in the performance.
While performing "Quiet Storm", all three rappers remind us what real hip hop sounds like. Kim, Fab and Havoc had the audience jamming out with them all throughout their set.
Check out their fire performance below: