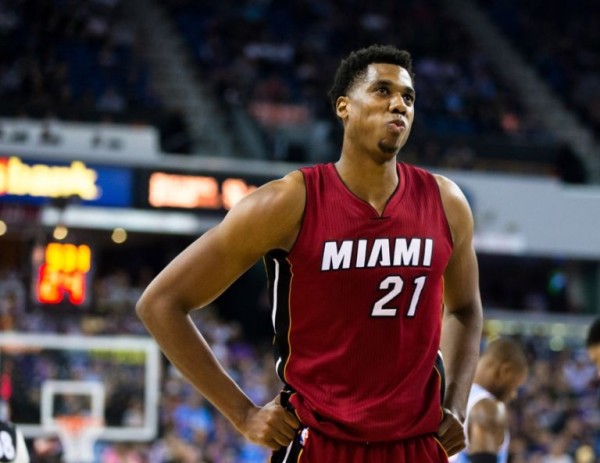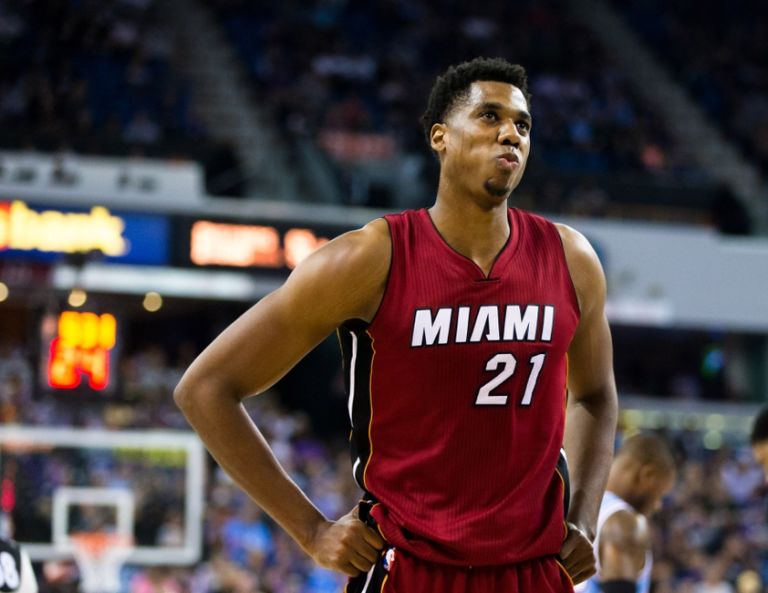 It's safe to say that, even though Hassan Whiteside is a total beast, he's still got some rawness to him. He still has to go through personal battles when on the court.
Sure his athleticism and strength is astronomical. We know this, we see this. But what happens when he meets someone he can't guard? What will he do?
That question will be answered in time but for now, he's still learning. Even though he has "Max Contract Potential", he's still getting schooled. And Erik Spoelstra is the teacher.
Told that Spoelstra indicated there also were teaching points involved, Whiteside said, "He just says different things. He's always talking to me. So every time I come to the bench, he says something to me. But him taking me out, in those two-minute stretches, he's giving me a break."

Whiteside said there is an appreciation for such teachable moments.

"If he sees something, he'll let me know. If he doesn't," he stopped, paused smiled, and added, "more likely he'll see something. Or he'll give me advice and I'll go back out there."
The Heat have found that having Hassan Whiteside start on the bench is great for everybody. And whenever he goes out, Spo is always watching so when he's done blocking everything, Spoelstra has something to give him, drop some knowledge.
You may see him as a block machine, but it's the times when he's not blocking, that's what he needs to focus on, the little things.