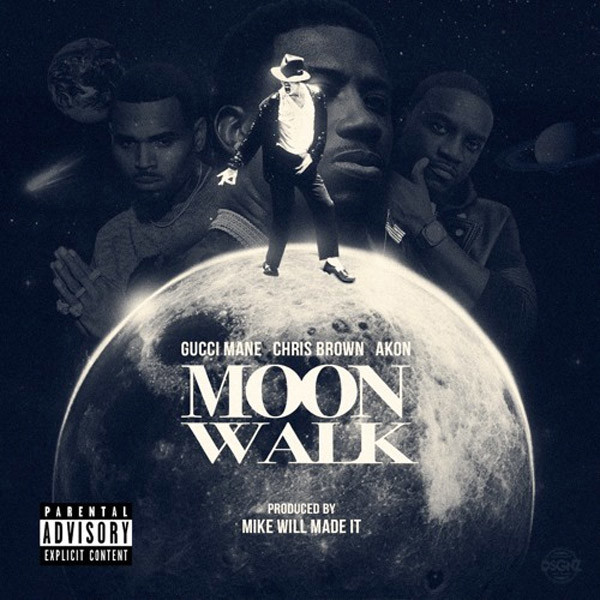 The third consecutive release from Gucci Mane comes by way of "Moon Walk". This new record is produced by none other than Mike Will Made It and features an unlikely supporting cast, to say the least.
Stepping away from the Atlanta natives like Young Thug (I Told You) and Quavo (Floor Seats), Guwop receives assistance from Chris Brown and Akon. Yes you read correct, Chris Brown and Akon!
With such a set of features this record can very much so be pushed as a single for the radio especially with "The Return of East Atlanta Santa" on its way.
Check out "Moon Walk" below…