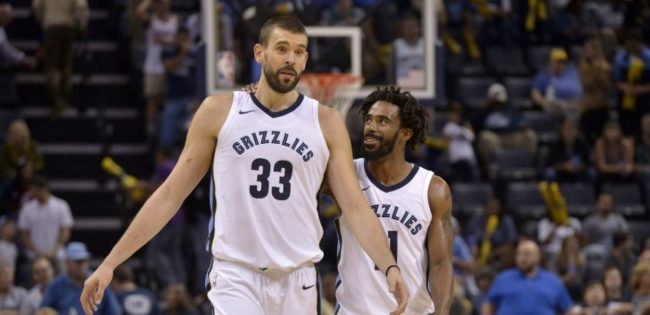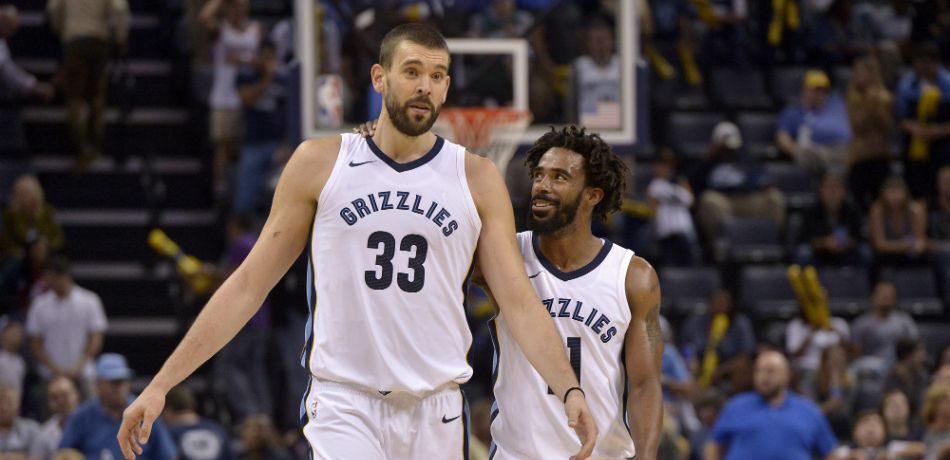 It has become evident recently that the Memphis Grizzlies are attempting to move on from the veteran duo of Mike Conley and Marc Gasol as the franchise attempts to rebuild. Among suitors, the Toronto Raptors have reportedly discussed a trade including Kyle Lowry and Jonas Valanciunas in exchange for the pairing as the team attempts to capture their first NBA championship, according to Jake Fischer of Sports Illustrated:
While Memphis has most seriously continued dialogue with Utah and Detroit on Mike Conley trade packages, the Raptors called Memphis offering Kyle Lowry and Jonas Valanciunas for Conley and Marc Gasol, per league sources. Lowry is aware of Toronto's general trade discussions.

— Jake Fischer (@JakeLFischer) February 5, 2019
While Fischer reported that Toronto initiated talks with Memphis, Michael Grange of Rogers Sportsnet reported that it was actually the Grizzlies that contacted the Raptors, and the negotiation didn't go far:
The version of the Lowry/JV for Conley/Gasol talks I'm hearing is they were initiated by Memphis as they try to assess market for their players during their teardown. Did not progress very far.

— Michael Grange (@michaelgrange) February 5, 2019

Conley and Gasol are two borderline All-Star level talents even as they age into their mid-30s and would be able to assist superstar Kawhi Leonard as the team attempts to bring Toronto its first championship.
Both Lowry's and Valanciunas' deals expire following the 2019-20 campaign, a year earlier than Conley's five-year, $152 million deal signed in 2016. Memphis would receive cap relief a year sooner if a deal were to be completed, but it seems like general manager Chris Wallace could bring in a better package for the pairing if their goal is to accumulate cap space.