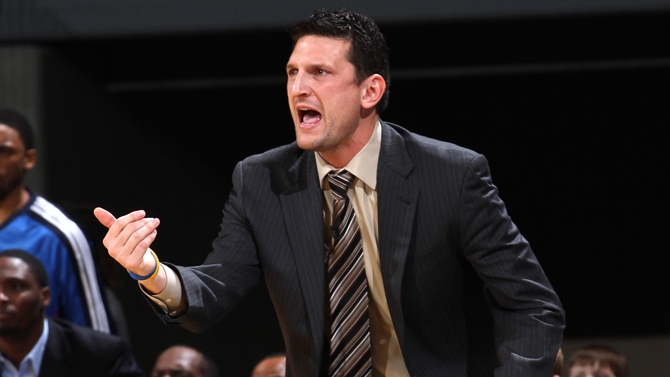 The Memphis Grizzlies have been granted permission to interview Portland Trail Blazers assistant coach Nate Tibbetts for their vacant head coaching position, league sources informed Cleveland.com. Tibbetts is expected to interview with the team next week. Memphis recently fired former head coach Dave Joerger.
Tibbetts, 38, is regarded as one of the best bright minds in the game. Tibbetts started his coaching career in 2009-2010 with the Tulsa 66ers on the NBA D-League. Tibbetts led the team to an appearance in the D-League Finals. After his stint in Tulsa, he landed a job with the Cleveland Cavaliers. He spent two seasons there, before landing with the Trail Blazers.
Tibbetts helped the Blazers to a remarkable 44-38 season, in which they made it to the second round of the playoffs. Tibbetts is held in high regard by C.J. McCollum, Dion Waiters, and Kyrie Irving.
Tibbetts is known for being an offensive mind, which would be interesting for the Grizzlies if they were looking to change their identity a little bit. ESPN'S Kevin Arnovitz recently authored a piece talking about the best assistant coaches in the NBA. Here's what he had to say about Tibbetts.
Though he's not a big personality, per se, Tibbetts' combo of player development chops, time as a head coach, positive energy and communications skills is starting to reach front offices around the league. With a slew of openings this spring and summer, Tibbets is likely to visit some executive suites after the Blazers' season ends.

Tibbetts has the experience and the offensive mindset to be a great coaching option for a team like the Grizzlies.