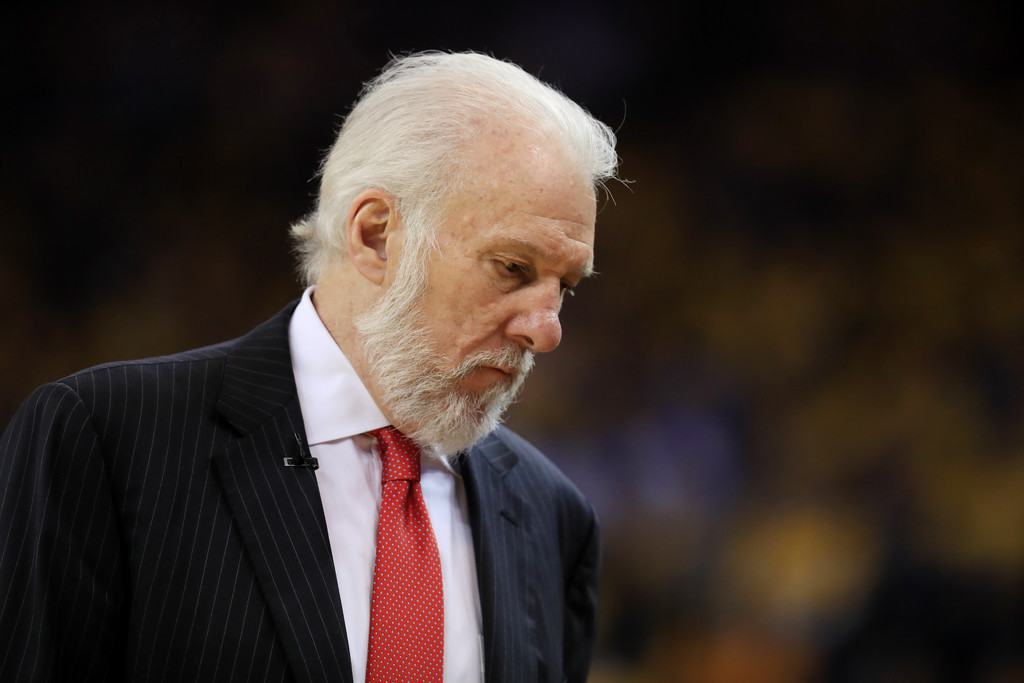 San Antonio Spurs and United States Men's National Basketball Team head coach Gregg Popovich has long been an outspoken critic of President Donald Trump. Speaking to Dave Zirin of The Nation, Popovich is once again critical of Trump's presidency, this time with the backdrop of the ongoing nationwide racial injustice protests.
In Zirin's reporting, Popovich had the following to say about what he views as a lack of leadership from Donald Trump:
"If Trump had a brain, even if it was 99 percent cynical, he would come out and say something to unify people. But he doesn't care about bringing people together. Even now. That's how deranged he is. It's all about him. It's all about what benefits him personally. It's never about the greater good. And that's all he's ever been. It's so clear what needs to be done. We need a president to come out and say simply that 'black lives matter.' Just say those three words. But he won't and he can't. He can't because it's more important to him to mollify the small group of followers who validate his insanity."
One thing I didn't add in the article from the conversation with Coach Pop: when we were done talking he said, "There. Do you think that's enough to get me in trouble?" Yessir. https://t.co/oTIGSnVecG

— Dave Zirin (@EdgeofSports) June 1, 2020
Popovich's comments come as the National Basketball Coaches Association has announced its intention to form a committee on racial injustice, which will include Popovich, with Atlanta Hawks head coach Lloyd Pierce leading the committee.