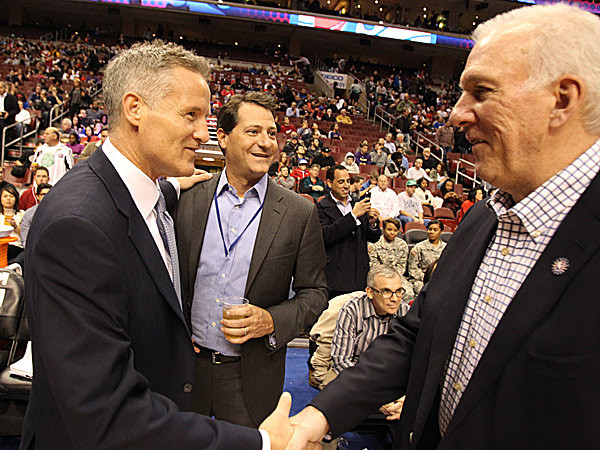 The Philadelphia 76ers were actually close to the San Antonio Spurs when they faced each other the other night. But they lost and unfortunately for the Sixers, they're 0-10 and can't seem to buy a win at the moment.
Sixers head coach Brett Brown was with the Spurs for four of their championships. Imagine being part of that and then be the coach of a dumpster fire. Even Popovich doesn't know how Brown is coping.
"I'd last about a month," Popovich said. "And he, honest to God, loves coaching that team."

Leading a franchise for a third consecutive tanking season has indeed been a tough task for Brown.
Brett Brown is a saint for bothering with this whole ordeal. Three straight tanking seasons? Man I couldn't deal with this stuff. The lack of brains above Brown truly makes me shake my head. The Sixers are currently leading the race in tanking once again. This year they're #Sucking4Simmons. By Simmons I obviously mean LSU's Ben Simmons who has been touted as the no.1 pick the 2016 Draft for years. Surely the Sixers have to stop sucking at some point. How many top 5 picks do they need to actually become decent?