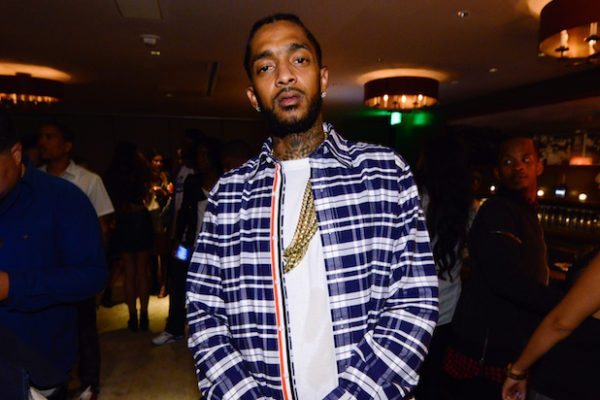 A judge has ruled to unseal the grand jury transcripts in the ongoing Nipsey Hussle murder case. The transcripts reveal more about the alleged nature of the encounter between the Grammy-nominated rapper and the man accused of killing him, Eric Holder.
County Deputy District Attorney John McKinney said, "Everything in the transcript is of an incriminating nature."
According to KTLA, Holder and his girlfriend pulled into the shopping center where Nipsey Hussle was murdered to get food from a nearby burger joint. During his trip, he spotted the Los Angeles philanthropist having a conversation with a group of people and went over to speak to him. At one point during their interaction, the conversation allegedly turned toward snitching.
McKinney said, "Apparently, the conversation had something to do with [Hussle] telling Mr. Holder that word on the street was that Mr. Holder was snitching." He added, "The conversation wasn't particularly intense. It wasn't particularly belligerent."
Afterwards, Holder allegedly left and then returned to kill Nipsey out of his shopping center. Holder has plead not guilty to murder and two counts of attempted murder. He is also fighting charges of assault and assault with a firearm.