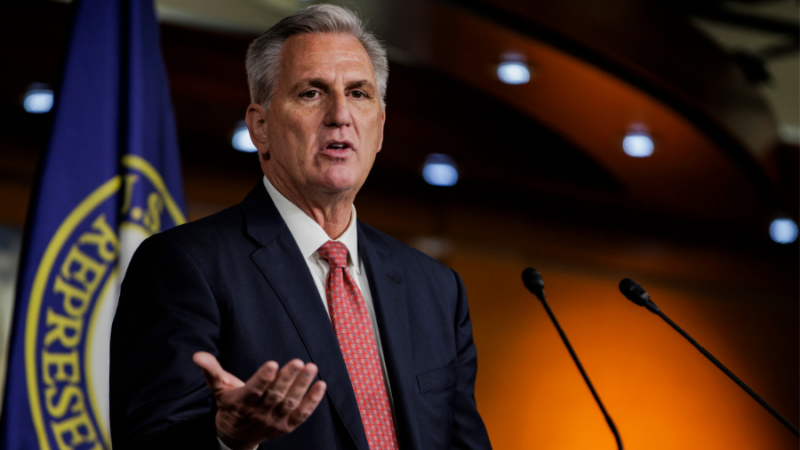 Heading into the new year, Republican lawmakers are under the belief that Rep. Kevin McCarthy will become the House Majority Leader and Speaker of the House. During a recent appearance on This Week with Martha Raadatz, Reps. Mike Turner and Michael McCaul reaffirmed their support for McCarthy.
"He is the leader. He's been the leader of our team. And he's going to stay the leader of our team," Turner told Raadatz.
"I think he's got the majority of our conference, and the fact is: what's the alternative here? Kevin has proven to be the leader of the Republican House and I do think he will get the votes to 218 on January 3."
Earlier this month, House Republicans voted 188-31 in favor of McCarthy's campaign to become Speaker of the House. Following an internal GOP vote, McCarthy must earn the support of the Democratic Party in a general floor vote. Despite gaining control of the House in the most recent election, some Republicans are unsure that McCarthy will be able to garner the 218 votes needed in a general vote to become Speaker of the House.
"He doesn't have the votes," Rep. Andy Biggs said.
"Some of the stages of grief include denial, so there will be some denial and then there'll be the stage of bargaining where people are trying to figure out…will there be some kind of consensus candidate that emerges."
If McCarthy does not garner the 218 votes needed to become Speaker of the House, chaos may ensue. An open battle for the Speakership has not taken place since 1923. In that instance, it took four House votes until a Speaker of the House was chosen.