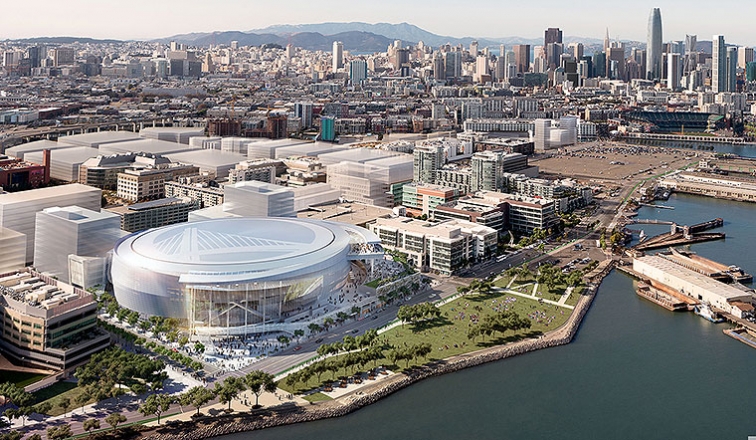 The Golden State Warriors announced today that they will name their new arena "Chase Center" after agreeing to a 20-year naming rights deal with JP Morgan Chase, according to Darren Rovell of ESPN.
The 18,000-seat stadium is scheduled to open in 2019. I'm sure the new arena will be nice. It will be sad to see the Warriors leave the Oracle, though. That's a fantastic arena, dubbed 'Roaracle' due to the large number of cheering fans. The Oracle is a truly special venue, and I'm sure the team and the fans will miss it.
This new arena could be as cool, or perhaps even cooler than the Oracle though. The conceptual images of the arena look awesome. It's right on the bay, with a glass wall overlooking the water and Golden Gate Bridge. That sounds incredible. If it looks like the conceptual images that have been created, Chase Center should be one of the best arenas in the league.