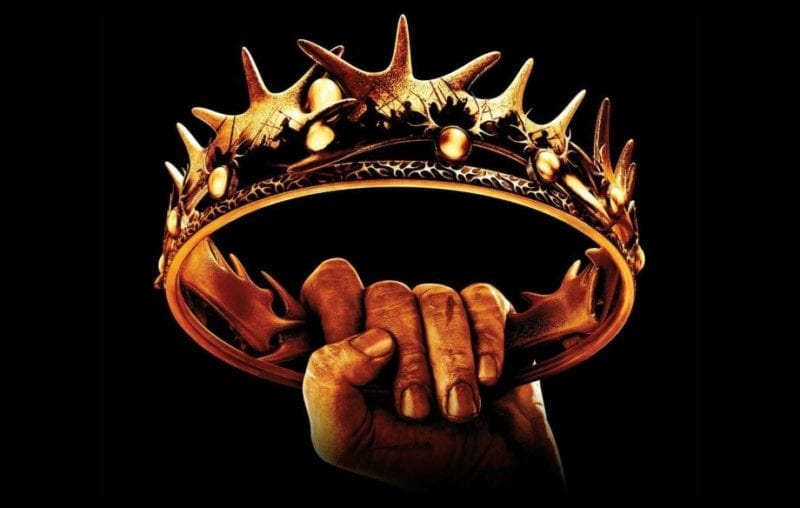 'Season 8 of Game of Thrones is nearly upon us. As the show draws to a close, it's inevitable that we'll be losing some of our beloved GOT characters over the next few months. So, as we celebrate the show's run and get ready to say our goodbyes, Def Pen is looking back at previous seasons. Every week leading up to season 8's April 14th premiere we will be recapping a season of the show. This week, we go back to look at how the War of the Five Kings began in season 2.'
First though, check out last week's season 1 recap here if you missed that.
As Tyrion arrives in King's Landing to begin his time as the Hand of the King, Joffrey orders Robert's bastards killed. Gendry is able to escape with Arya though, who is also on the run from Joffrey, as they travel north towards the wall with Yoren. Meanwhile, the Lannisters are losing the war with the North. Robb offers peace in exchange for independence and the return of Sansa but doesn't wait for a response before planning his next moves. He sends Theon to the Iron Islands to ask for his father's support while Catelyn goes to seek the allegiance of Robert's younger brother, Renly Baratheon. On Dragonstone, Stannis Baratheon swears his life to the Lord of Light under the guidance of a mysterious priestess named Melisandre.
Back in Essos, Daenerys wanders the desert with what's left of Drogo's Khal. Things go from bad to worse when one of her scout riders returns as only a head in a saddle bag. In Westeros, Theon arrives in Pyke where, after an awkward introduction with his sister Yara, his father denies Robb's request for help. Instead, he resolves to take back the Iron Islands for himself. North of the Wall, the Night's Watch are quartered with a strange man named Caster, who only has daughters. While there, Jon learns Caster doesn't have any sons because he leaves them as a tribute for the White Walkers. In King's Landing, Cersei rejects Robb's offer and Tyrion promotes Bronn to head of the City Watch.
On the road north, Arya and Gendry reveal their identities to each other and begin bonding. One night, a group of Lannister soldiers attacks them, killing Yoren and a kid they believe to be Gendry after Arya lies to them. She and Gendry are then taken prisoner by the Lannister soldiers. Meanwhile, North of the Wall, Craster forces the Night's Watch to leave and Jon is shocked to learn that Jeor Mormont, Lord Commander of the Night's Watch, already knew of Craster's tributes. A little ways south in the Iron Islands, Theon re-commits himself to the Greyjoy cause, turning his back on Robb and the Starks. Speaking of, Catelyn Stark arrives at Renly's camp but can do little to sway him to her son's cause. While there, she meets Brienne of Tarth, a mighty warrior on Renly's King's Guard and Margery Tyrell. Margery is Renly's new queen but the two aren't romantic as Renly truly loves her brother Loras.
In King's Landing, Tyrion schemes his way into outing a mole in the small council. He almost jails the traitor, Maester Pycelle, but only removes him from the council instead. After that, he places his lover Shae in the role of Sansa's handmaiden to help protect the Stark girl. This doesn't deter Joffrey though as he abuses her in place of Robb. Tyrion quickly steps in offering Joffrey a few prostitutes as a peace offering but the young King is even more cruel to those women. Tyrion also blackmails his young cousin Lancel into spying for him after learning he is sleeping with Cersei. Elsewhere, Gendry and Arya are taken to Harrenhaal, an ancient castle used to torture and kill prisoners of war now. However, Tywin arrives shortly and stops the men from killing any more. He then selects Arya as his servant without realizing who she is.
In Essos, Daenerys ends her wandering as her dwindling party arrives at the gates of Qarth. They are welcomed hesitantly by the city's council one of whom, Daxos, proposes. In exchange for her hand in marriage, he offers money and the resources to conquer Westeros. Jorah advises her against it though, convincing her to win over Westeros instead. At Renly's camp, a shadowy figure sent by Melisandre assassinates the would-be king in front of Catelyn and Brienne. The women flee after being accused of his murder as Renly's forces (except the Tyrells) bend the knee to Stannis. North of the Wall, Jon, and the Night's Watch arrive at the Fist of the First men. While there, Jon learns of a mission to take down the Wilding's leader and, after some convincing, is allowed to join the team, led by a man named Halfhand. Theon leaves Pyke with the intent to take Winterfell from the Starks while Robb is away.
At Harrenhaal, Arya is promised three lives by a mysterious man named Jaqen H'ghar, a man she saved during the Lannister attack. Her first victim is the Tickler, the man who she and Gendry saw brutally torturing prisoners when they arrived. Her second victim is a Lannister soldier that gets within moments of revealing her identity to Tywin. North of the Wall, Jon captures a Wilding named Ygritte and gets separated from his team when trying to chase her down. In King's Landing, Joffrey causes a riot that almost gets him killed and Sansa raped but the Hound saves her from the fray. Meanwhile, Littlefinger goes to seek the Tyrells help for the Lannister cause after learning of Renly's death. In Essos, Daenerys dragons are stolen as she searches for a ship to take her west.
At Winterfell, Theon succeeds but Bran and Rickon Stark manage to elude capture. They escape Winterfell with the help of Osha, a captured Wilding, as Theon begins to track them. North of the Wall, Ygritte tries to seduce Jon, eventually distracting him long enough to get away, leading him into a trap. In King's Landing, Sansa is still shaken up by her experience during the riot when she discovers she's begun menstruating. Cersei is surprisingly candid with the young Stark, telling her to love only her children, even telling her to put them before Joffrey. Across the sea, Daenerys learns that a dangerous warlock named Pree has taken her dragons. He tells her where they are before he kills the city's council and names Daxos king. Theon displays the bodies of two burned boys, claiming they are the young Starks.
Meanwhile, Robb learns Catelyn released Jaime into the care of Brienne who is heading south to trade the Kingslayer for Sansa and Arya. He quarantines his mother to her tent as punishment while sending out men to find them. At Harrenhaal, Gendry, Arya, and Hot Pie plan an escape with the help of Jaqen, Arya outsmarts to convince him to help. At the same time, Tyrion unknowingly outsmarts Cersei when she tries to blackmail him. Then, as Stannis sails to attack King's Landing he vows to make Davos, a loyal confidant, his Hand should he take the throne. North of the Wall, Ygritte takes Jon and Halfhand to meet the Wilding leader, Mance Rayder. Meanwhile, Yara arrives in Winterfell to take Theon back to the Iron Islands. Also, Rickon and Bran are discovered to be alive, hiding out in the walls of Winterfell. In Qarth, Daenerys and Jorah go to take back her dragons from Pree at the House of the Undying.
Back in King's Landing, Stannis' forces begin their siege the city. Tyrion schemes a way to cripple the Baratheon fleet with wildfire, leaving significantly fewer men to fight. That doesn't help the Hound though as his forces are defeated by the first Baratheon men to hit the beach. Shortly after, the Hound escapes the city, cursing Joffrey as he flees. Interestingly enough, he is followed quickly by Joffrey escaping the battle in a panic. This leaves Tyrion to rally the City Watch and lead the push against the invading Baratheons. Tyrion is overwhelmed quickly though and just as things seem the direst, Tywin arrives with a combined Lannister/Tyrell army and defeats Stannis to save the city.
After the Battle of the Blackwater, Tyrion lies injured and fearful for his safety with the return of Tywin to the position of the Hand. Meanwhile, Joffrey pushes Sansa aside after meeting Margery, who automatically starts playing him like a fiddle. Stannis seeks guidance from Melisandre following his defeat and the priestess offers hope for a new dawn. On their journey South, Brienne and Jaime run into three Stark soldiers, who she quickly dispatches. In Winterfell, Theon has lost his men as they leave him for the invading Stark forces to find as they flee the city. Before Robb's forces arrive, Bran, Rickon, and their followers decide to make their way to the Wall and to Jon. Across the sea in Qarth, Daenerys uses her dragons to kill Pree and escape the House of the Undying before locking Daxos and her former loyal servant in a tomb to suffocate. North of the Wall, Jon is forced to prove his loyalty by kill Halfhand in front of the Wildings while Sam and the rest of the Night's Watch are surrounded by White Walkers at the Fist of the First Men.
Game of Thrones season 8 premieres Sunday, April 14th on HBO.