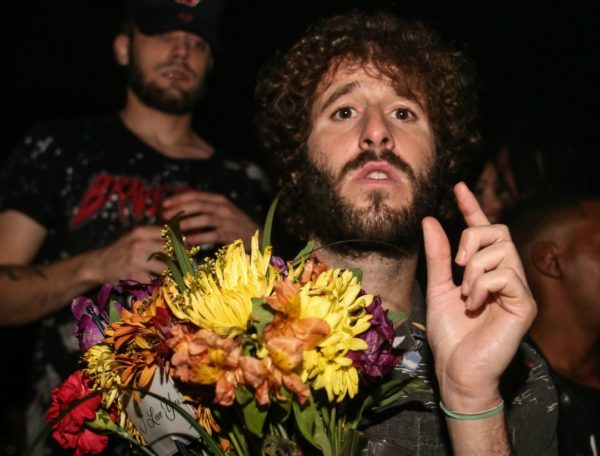 Donald Glover will not be the only musician on FX to have their own series. As reported by Variety earlier today, rapper Lil' Dicky will now have his own comedy series at FX. The series is set to focus on a suburban white man in his late twenties set out to prove that he is one of the best rappers in the world. Along the way, he must win his friends over and then convince the rest of the world.
The upcoming comedy series is being led by co creators, Dave "Lil' Dicky" Burd and Jeff Schaffer of The League. In addition,  Saladin Patterson, Kevin Hart, Greg Mottola, Marty Bowen, Mike Hertz, and Scooter Braun, James Shin, and Scott Manson are set to executive produce the project.
Following the announcement, Lil' Dicky said, "I'm so thankful for everyone who made this possible, it really is what I've been dreaming about since I was a kid." Nick Grad of FX added, "Not only has Dave Burd cemented his place in the rap community, but he's now poised to take over TV with his infectious comedic sensibility in his own series."
The series has no release date or casting updates as of yet.