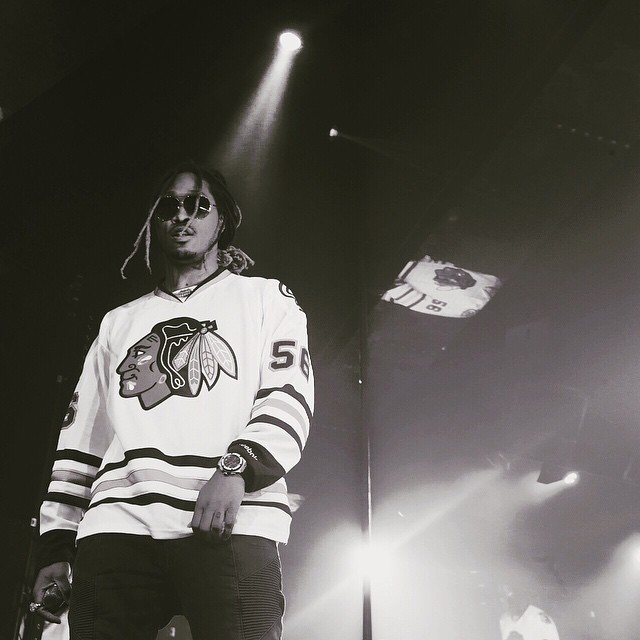 Super Future is right.
While many of us are still enjoying or trying to digest the newly released mixtape Purple Reign, news of a new project from Future made headlines and I mean at this point why not? Future and DJ Khaled took to instagram to announce said project which has since (today) been named 'EVOL' which is obviously LOVE backwards. Along with that news it has been confirmed by Khaled as well as Future that they have signed Apple Music deals and Future has even went on to announce via twitter that at 12 AM Eastern time today/tomorrow however you think of it that the project will be dropping.
In the meantime take a listen to what is believed to be a leftover track from the Purple Reign project, 'In Abundance'. Now it is a leak but Future looks to have released it himself via Youtube which can be heard below. How ironic a song dubbed 'In Abundance' releases and well Future clearly has an abundant amount of music because he just won't slow down.
Listen to the new track below as it was produced by Metro Boomin.