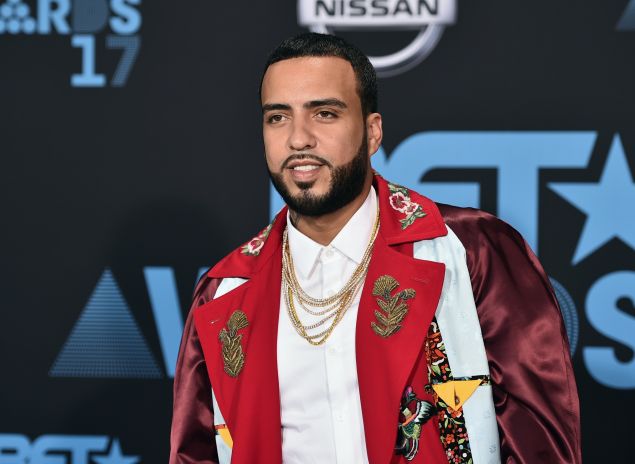 Mike Tyson, Jake Paul, Nate Robinson and Roy Jones Jr. are headed to their respective locker rooms. While we get ready for the night's two bigger fights, some very game boxers are taking to the ring. Kicking off the night's festivities, Jamaine Ortiz knocked out Sulai Segawa to remain undefeated and earn his fourteenth win. Immediately after the referee raised his hand, French Montana capped off the bout with a short performance.
French Montana followed up Wiz Khalifa's opening performance by performing some of his biggest hits. The New Yorker came out to a short piece of "Pop That" before transitioning into "Ain't Worried 'Bout Nothin'." Closing out his short medley, he called on Swae Lee to perform his number one single, "Unforgettable." Taking fans back to 2017, the duo took turns singing the catchy hook before the next set of fighters took to the ring.
"A f*cking good time, never hurt nobody/I got a little drink but it's not Bacardi/If you loved the girl then I'm so, so sorry/I got to give it to her like we in a marriage," Swae Lee sang.
After French Montana and Swae Lee wrapped up their performance, Badou Jack and Blake McKernan headed to their ring for a light heavyweight bout.
French Montana & Swae Lee performing Unforgettable at the Mike Tyson & Roy Jones Jr fight at the Staples Center pic.twitter.com/CyDoBE2KBk

— 2Cool2Blog (@2Cool2BIog) November 29, 2020