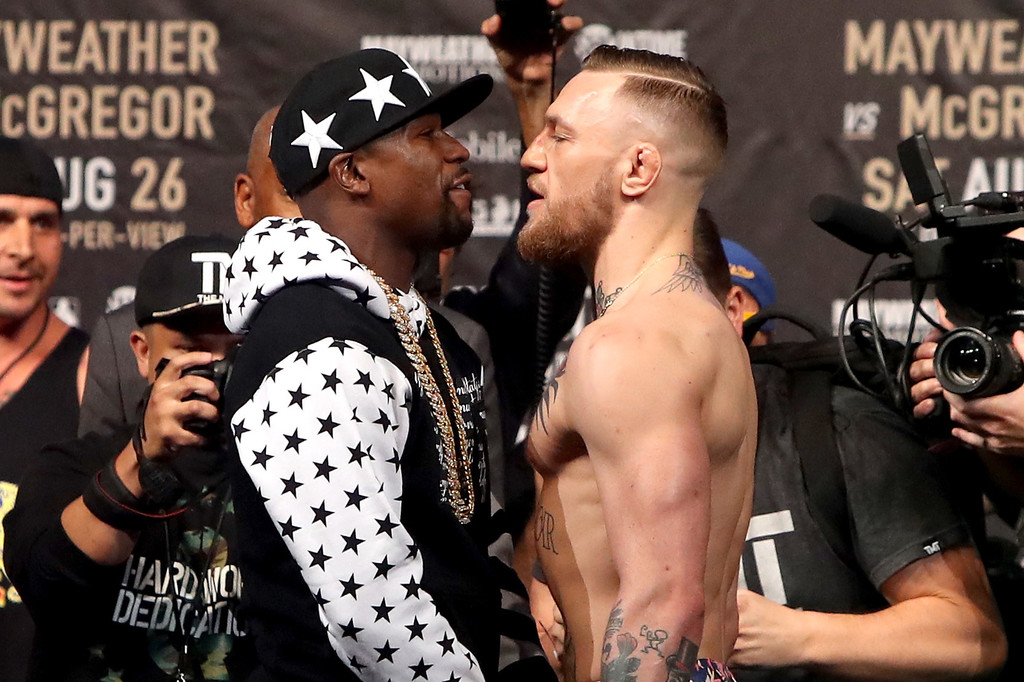 It was originally an idea. Then it became a trending topic. Then it became a reality. Conor McGregor, the first two division champion in UFC history, is going up against undefeated boxing legend Floyd Mayweather in a pay-per-view fight. No titles on the line, no score to settle and no other reason to fight other than to prove who is really the king of combat sports.
What is being promoted as a 'once-in-a-lifetime' event has already lived up to the hype despite an up and down worldwide media tour. Both Mayweather and McGregor had to respectively combat homophobia and racism claims following their comments during the four-day extravaganza. It all began in Los Angeles, then to Toronto, New York and ended up in London as their one big fight promotion.
Now, the only thing left is watching the actual fight. Sure, there will be some interesting remarks during their final training sessions and even some possible talking points going into the contest. But all eyes are now on the fight. So how can you watch it? Let's find out below.
Fight: Floyd Mayweather Jr. vs. Conor McGregor
Date: Saturday, August 26
Start Time: (estimated) 11 PM ET
Venue: T-Mobile Arena in Paradise, Nevada
Live Stream: Showtime PPV