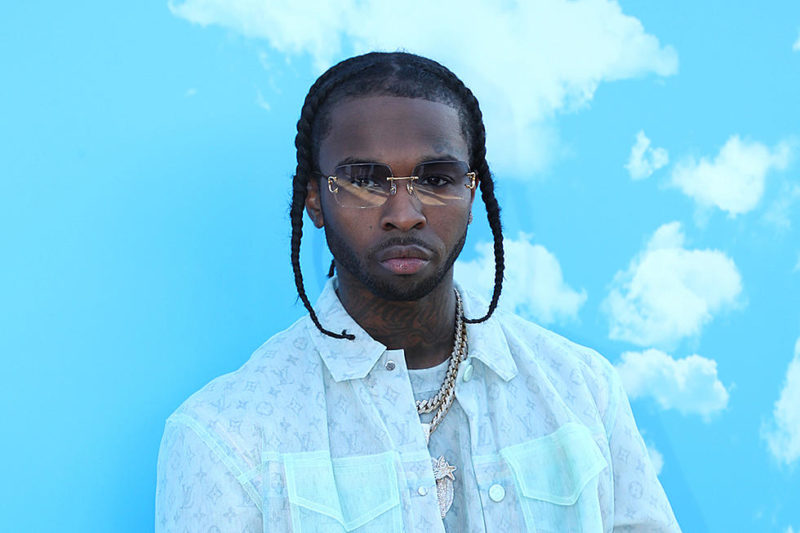 UPDATE (7/10/2020): The names of the adults involved with Pop Smoke's murder have officially been released by law enforcement. Jaquan Murphy (21), Corey Walker (19), and Keandre Rogers (19) are 3 of the 5 who have been arrested. According to TMZ, the bail for each of the adults are set at $1 million. The suspects under the age of 18 have not had their identities revealed. It is also suspected that the individuals are allegedly responsible for a 2019 Rose Bowl murder of an 18-year old.
Original (7/9/2020):
Multiple sources are reporting that five arrests have been made in connection to the death of Bashar "Pop Smoke" Jackson. Authorities have not released any information regarding a motive, but early reports suggest that three adults and two minors are in custody.
Jackson was killed on February 19, 2020 in Los Angeles. Multiple accounts of the horrific event indicate that multiple masked assailants broke into the Hollywood Hills home where the New York native was staying. At the time, a small gathering is said to have been going on. At 4:30 a.m., the first calls to 9-1-1 were made. Jackson was soon transported to a nearby hospital where he was pronounced dead.
"We are devastated by the unexpected and tragic loss of Pop Smoke. Our prayers and thoughts go out to his family, friends and fans, as we mourn this loss together," Republic Records stated.
Since his death, Pop Smoke's team has released his debut album, Shoot For The Stars, Aim For The Moon. Featuring top acts like Roddy Ricch and DaBaby, the project is expected to top the Billboard 200 Chart next week with more than 175,000 records sold. Moving forward, Republic Records will release a deluxe version of the project with features from Young Thug, Gunna and many more.