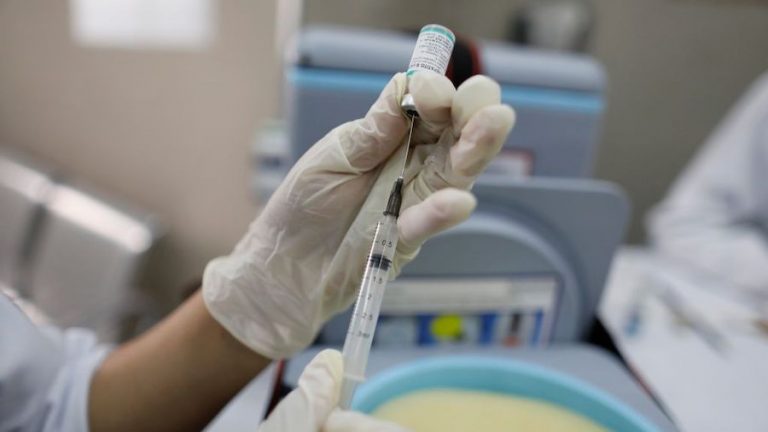 The first COVID-19 vaccine from the National Institutes of Health and Moderna Inc. is showing promising results during its first round of human testing.
"No matter how you slice this, this is good news," Dr. Anthony Fauci said.
During the first round of testing, the vaccine was given to approximately 45 patients. As researchers had hoped, the vaccine provided a much needed immune boost. The patients were able to develop neutralizing antibodies in their bloodstream which blocked the virus.
"This is an essential building block that is needed to move forward with the trials that could actually determine whether the vaccine does protect against infection," Dr. Lisa Jackson of the Kaiser Permanente Washington Research Institute said.
However, there were side effects with the first round of testing. More than half of the volunteers reportedly experienced flu like symptoms such as chills, fevers and headaches. Medical professionals point out that these effects are minor and are found with other vaccines.
"Small price to pay for protection against COVID," Dr. William Schaffner of Vanderbilt University said
The next step in the process is a 30,000 person test run that is expected to begin at the end of this month. If all goes well, the federal government hopes to be able to provide results by the end of this year. In the event that trials are successful, it would mark record time for vaccine development.