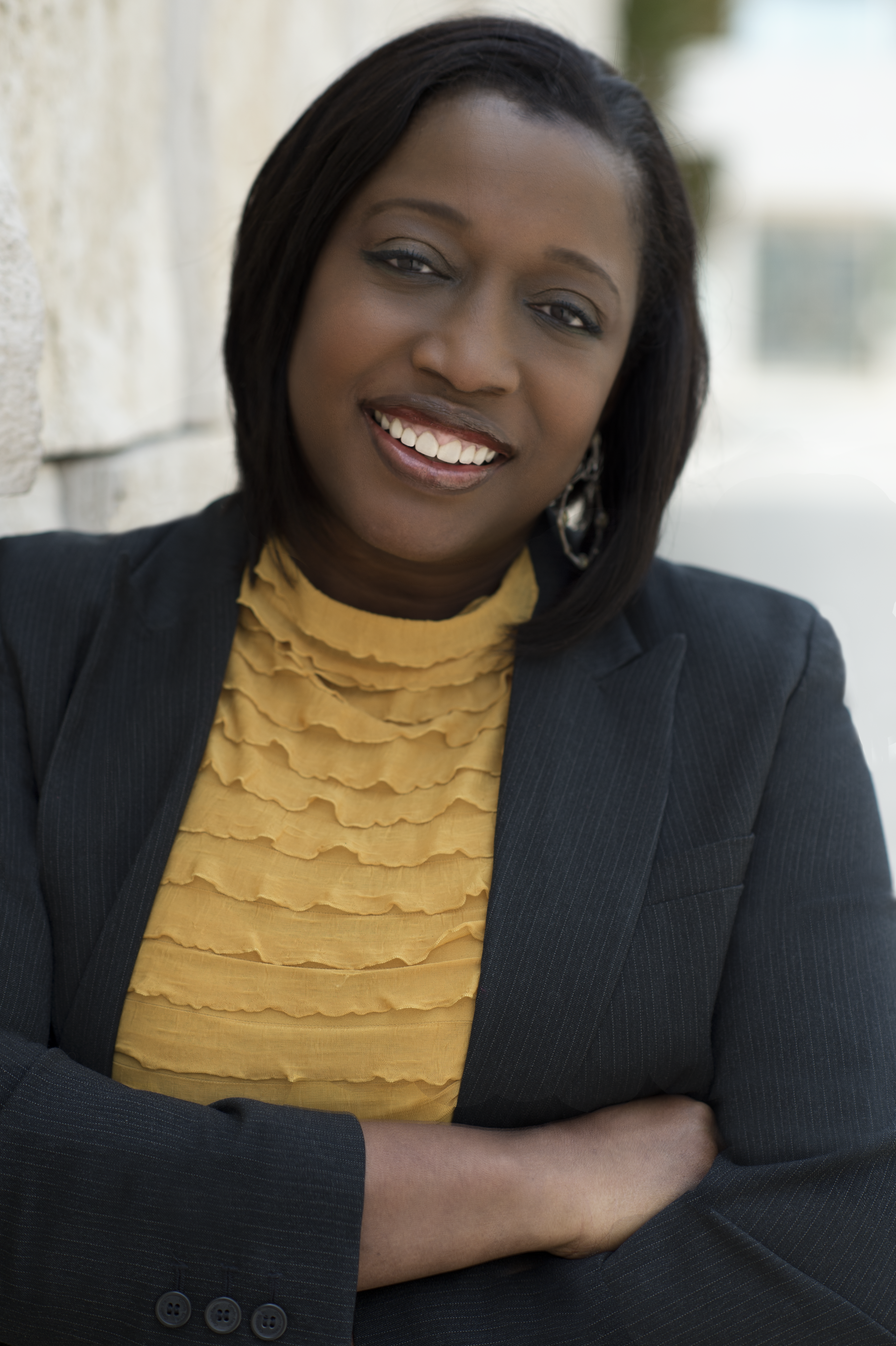 Watching TV has never been easier than it is today. With the access we're granted via all the different types of streaming services our lives revolve around, there really is no excuse for missing out on an episode of your favorite show. With this accessibility, we can sometimes take for granted how much work and production goes behind scenes to create each show. How many cast & crew members are needed for each show to run smoothly. How many writers are at each roundtable, carefully and meticulously choosing the jokes and one-liners that we all grow to love.
As a writer myself, it's hard not to glorify and idolize writers who have worked for the best and have produced the best that Hollywood has to offer. So when I tell you that I had the chance to have an interview with a woman who has written for all of your favorite shows, including (but not exclusive too) Fresh Prince of Bel-Air, Moesha, Sister,Sister, Family Matters, Soul Food, Everybody Hates Chris and Gossip Girl, I wasn't going to miss the opportunity. They say that your heroes are not as great when you finally meet them, and I'm here to tell you that is not true.
Felicia D. Henderson, who is now currently a writer & executive producer for Marvel's 'The Punisher' and BET's 'The Quad', has had the pleasure of being in Hollywood for over 20 years and has continuously pushed the envelope for what is to come next. For any writers who aspire to one day achieve similar heights as Mrs. Henderson, read this interview carefully, because you very well may find the gem you need to succeed.
Def Pen: Well Mrs. Henderson, first and foremost I'd like to say thank you for conducting this interview with us at Def Pen we're all big fans of your work. When my boss first approached me to do this interview I knew the name had sounded familiar and it was because I had seen it while reading Teen Titans comics, and as an aspiring writer myself, I'm very excited to be speaking with you today
Wow! Thank you so much I appreciate that. May I ask what kind of writing you want to do? See I'm already messing this up, Now I'm asking you questions. You sound young, so you know I'm a teacher and professor at the UTA and I do not allow my students to say they are 'aspiring' anything. You ARE. Especially since you are a writer! You're talking to me right now to write a piece. You are working and even if you didn't have a job, you are a writer you are not aspiring anything.
That's actually the perfect motivation I needed. I do mostly comic books and short stories but Journalism is my forte. I say aspiring writer because I haven't put myself in the position to do anything successfully but we'll see.
But you're not a writer because you're getting paid for it, you're a writer as your disposition. Even if you don't have the time or haven't done it yet, but that doesn't mean that you are not a writer.
Ms. Henderson if there's anyone that can speak on the In's and Out's of producing and writing in Hollywood it would be you. What made you decide to become a writer?
Wow, thank you. I called it a happy blessing in that I didn't start out to be a writer. I got a graduate fellowship that paid for my graduate at the University of Georgia via the Peabody foundation at NBC and because NBC financed it, it allowed me to apply to their management trading program. I thought I'd be doing that all my life but at the time NBC was the biggest television network and I always had my hands on scripts on scripts on scripts and I was reading them. My bosses began to take notice of how interested I was and one of them told me that I give good feedback and that I should try writing. I did, and he told me about the Warner Brother's writers workshop. Which is basically like a boot camp for writers for television.
That must have been intense back then.
Oh yeah. In some ways, it still is the biggest thing that has happened in my career. They placed me on a WB show which was family matters and I've been writing for over 20 years now.
Do you write more based on life-experience, your imagination or a bit of both?
It's for sure both. I have a very active imagination because I grew up a sickly tried that was always asthmatic. I couldn't even go out a lot. Being inside and reading a lot, I had a very active imagination creating stories I wish I was in. But I've also lived life and experienced life, gone from one career and one thing to being in the working class and changing my education. Working and studying and raising a family. I've had a lot of life that I've lived which brings back my interest in science and mentoring kids. So it's definitely both because I use all of that when I'm writing in television. I would say a healthy combination.
Well just from your answer I can tell that Academia and education is a priority for you. I know you still teach at UCLA as well as UT… how much of your experience as a faculty member do you use as inspiration for the Quad?
That's a good question. You meet all kinds of characters when you're in Academia. No character in the Quad is very far from a character I've experienced in my career in Academia. People will say 'Oh it's TV, nobody actually behaves that way', I want to tell you 'Yes, they do'. The students as well. Obviously, I was a student and now I teach students and I'm a very active Auntie to my nieces and nephews. There's a Kernel in every character in that show of someone I knew or know or someone from the writing staff brings their experience. At BET, a lot of the executives were educated at HBCU and we have a crew and we're set in Atlanta. We have a cinematographer that went to Howard U. So there's a lot of experience at HBCU and they know the school. On top of that, there's more general college experience that everyone knows about. So everyone contributes some kind of experience they've been involved in.
You kind of touched on it but what are your thoughts on the college experience?
I always smile when I look back at my college experience even though it was very very challenging. I had the experience of being an undergrad at UCLA but having that bad boy boyfriend who wasn't even in college. So I was like trying to navigate both of those worlds of being with him and being involved with the school. Then Finally, joining a sorority Delta Sigma Theta. Being part of that really got me involved in school, which my boyfriend at the time hated because he was like 'eww you're one of those girls' You know? But I smile when I think back on it because the sorority definitely saved my life, I could have been married to that guy now. Or should I say divorced from that guy now had Delta Sigma Theta not pulled me back into education and focusing on my college experience? On a very serious note though, I really believe in education as the great equalizer. The reason I have changed my socio-economic standing in the world was through education. I would not be in the situation I am today if it weren't for my education. That's why I preach it and that's why my nieces and nephews will tell you that our mantra is 'where are you going to school? It's okay if it changes, but I want them to be constantly thinking about educating themselves'.
How important is bringing cultural diversity into Hollywood nowadays? Especially with the news lately and the stigma that's been created around the industry
Regardless of whether we find ourselves in this really horrendous times and even if that were not true. Although it is and I believe that permanent change is coming and it needs to happen. But even if that were not true, diversity is important. Diverse thinking, racial diversity, gender diversity, lifestyle diversity. When people of all kinds are at the table, everybody gets the opportunity to learn from each other. At the Golden Globes, I loved the acceptance speech that Sterling K. Brown made because there was a specificity to it that some may have missed. Yes, color-blind casting is a beautiful thing and gives opportunity. That's a big reason why I've seen the musical 'Hamilton' so many times. It's the casting that is groundbreaking. But what he was saying is that this character was made for a black man and that you have to see him as a black man. When we're all at the table, celebrating diversity is important and its hard to do that when everyone isn't at the table. So that we can learn from each other as opposed to acting or going towards the mainstream. Bring all of the interesting cultural specificity and let's celebrate that so that we can be more comfortable with each other. That way, no one is demonized because they aren't understood. Therefore, it becomes harder for sexual harassment and gender inequality to be the norm. That's why you always need diversity.
Just to mention acceptance speeches. Oprah's acceptance speech was huge as well as the Golden Globes. She mentioning some of the things you mentioned now. How important is delivering a message to you?
It's interesting because in my personal life I try to live my beliefs and walk the walk of what I believe. I think that in a real way, what I always try to remember is that I'm being paid to entertain. My first duty is to entertain. Then my personal politics I slide them in whenever I can. In a way that's not 'preachy' and isn't telling you what to think. Only to provide another way to think of things, but not at the expense of entertainment. When you're producing a show you also have a staff of writers and you want their input and opinions to be shown as well and that way it creates a dialogue. Just because I don't believe in something doesn't mean that it won't end up on an episode because I believe that it sparks a conversation.
Speaking of episodes. You had the chance to write for 2 episodes of Marvel's Punisher this year. How was it writing on the Punisher?
For me, anytime I get to do something new or haven't done before, I get so excited. I love doing new stuff and adding to my bag of tricks. I love doing research so I love doing anything that makes me do research. I love testing my skills. I'm also a comic book geek so it peaked my interest too. But I hadn't really written anything like that before. Especially a guy with guns (or I should say many guns) and vengeance in his heart. He solved his problems through violence.
It does have an overall dark tone. But you still had to twist it in a way to make it relatable.
Exactly. That's very important. It is dark and I love that because I enjoy exploring the dark side of my creative self. I love that he's a 3 Dimension character being adapted from the comic book. But he's relatable because if you're the whole family was murdered what would you do? How would you feel? You might not handle it the way he handled it but you would for sure want someone to pay. It makes him very human. The rest is the fun joy of writing action which I've grown to love.
Have you ever considered writing/producing your own superhero show?
Of course! I hope that's what's next.
That's funny because that's what my next question was going to be. What's next for Felicia D. Henderson?
I'll be in a better position to answer that in a few months. There are so many things floating right now and I'm not sure what's going to land. But I can tell you it will have action and it will probably be supernatural. It will be a deep exploration of different characters with women-centered around it.
So I'm guessing we shouldn't be expecting a Gossip Girl reloaded?
(Laughs) I did not expect that! No, I won't but let me tell you this. I love family drama and I have to do another one. As you know I did Soul Food and I want to get back to family drama type shows before.
Alright so the comic book nerd in me is breaking out. You've written for both Marvel and DC now, what's different in your approach to writing for both comic book companies?
They're very different, right? It's hard to compare though because I wrote actual comic books on DC and now I'm writing a television show for Marvel and I can tell you that I enjoyed both. I wish that my DC experience was more fulfilling and I would have done more than I actually did especially the static shock comic book series. The static shock show, movie, drama, and film. I hope that DC sees the value in that because I would certainly want to see it. For me, DC didn't last long enough for me to be as fulfilled as I wanted it to be. I've never written Marvel comic books, but if they asked me I would be very open to it. I can't make a direct comparison between the two, but comic books are something I'm always interested in.
If you had the chance to write a script for any actor/actress today, who would it be for and what would they be doing?
That is such a hard question. Super hard question because there are so many wonderful and talented actors that I really love. Also, If I mention one I'm probably going to piss off somebody else. I love Merhershalla Ali and I would love to do something with him. The thing is I would love for him to star in my film and one in my television series and one is a supernatural action and one is a family drama. That's what I think about his range.

He's such a talented actor. Even though he was only in Moonlight for maybe 20 minutes, he still made such an impactful performance.
So impactful. It felt like he was in the whole thing because his presence was so strong. I'm also a big fan of another actor from Moonlight. His name is Andre…. I can't remember his last name. But he's in the show 'The Knick'.
(Google Searches) Andre Holland?
Yes! I saw him recently in 'Jitny' on Broadway and he's just magic. He's just the reason I started watching the 'Knick' and never missed an episode.
You know I just searched the show-up and I think you've got me convinced I want to watch it.
You know if you watch this show you have to call me back and thank me because I love that show so much.
Any other actors/actresses?
I want to give you an actress too! There's so many that I love. This is hard. I'm a big fan of Jennifer Lawrence I believe she can do anything. I would think I died and gone to heaven if I had the opportunity to work with here. I would love to do some kind of action/adventure film with her.

What would you like to say to women aspiring to be in Hollywood one day?
I think that my advice is general so it applies to young men and young women. Come prepared to work hard and work harder than the people around you. There will always be people who are more connected, more educated than you, but you can make sure that no one works as hard as you. Every day is an opportunity to learn more.
What do you enjoy doing outside of writing/producing?
Meaning in all that spare time I have you mean? I will tell you I love going to new york a couple times a year and staying at a hotel in the theatre district and going to 5-6 plays in 4-5 days. I love going to film festivals, I try to go to Sundance every year but go to smaller festivals too. In just 2 weeks, we're going to have a panel for the Quad at the pan-African film festival in LA so I'm excited about that. I can not get off this phone without saying that I love spending time with my dog. If I'm upset my dog is my center. My dog is a muffin and we call her the four-legged human and she is a 13-year old Maltese. She's a big part of my life. But on top of that, I love spending time with my niece and my nephews. it's very important to me for them to see me because I want them to feel unconditional love. God put me on earth for 2 things; a writer and an auntie and they are the 2 things that I enjoy more than anything else.
You touched on it but What are you reading right now? Any suggestions for someone reading this?
Believe it or not, because I love the musical so much I bought the 'hamilton' biography that the musical is based on. it's a dense read but I am enjoying it. I'm also reading Fist of Fury (That's what I call it because I want to punch Donald Trump in the face) but Fire & Fury. I've also gone back to reading Macbeth so I'm in the middle of that.
Oh wow so throwing it back to High School days with Macbeth?
You know it's funny that you say that because I can't tell you how important Shakespeare is to television. I can't tell you how many times a Shakespearean play or sonnet has come up in a show that I've been writing for.
Really?
Oh Yes. Even the comedies. There were family matters way back then with Erkel. He'd be reciting Romeo's dialogue in Romeo & Juliet to Laura who he loved. And even now, I wrote a pilot for a show and someone said a character was a lot like Lady Macbeth. Well for reference I need to know what that person is talking about. Or if someone says that person is whispering in someone's ear like 'Iago with Othello'. You need to know what that means. So if I'm talking to a young writer, like yourself, I would say learn your Shakespeare.
You've written and produced on some generational classics in your career… Is there anything you would have done differently? A different punch-line for the Will to say to Uncle Phil or something that the twins never fought about in Sister, Sister?
(Laughs) Oh my god, I would have to give an immediate No. Because everything in it's time and place. What made us laugh in the room at the time must have been funny. So no I don't look back like that and I look back at them as fond times. There was so much laughter in TV writing rooms, although it was long hours like you'd look outside and the sun would be rising but for the most part I remember it as being amazed that I'm being paid for this. I still feel that way by the way, because I am blessed for being able to get paid for what I love to do.
What would your advice be to other writers, who aspire to be in your position?
It's what we've talked about. Writers write and writers read. Whatever it is you want to write, you should be reading in that format. Especially in the day and age of the internet, there is no excuse. I always laugh when students tell me that they can't find something. it's too easy with the internet. If you want to do comic books an sci-fi you should be reading multiple scripts a week in that genre. Even in scripts that are not good, they are instructive on what 'Not to do' in a script and you won't know that without tons of exposure. Once you finish one thing, keep moving on to the next. 3
Would you like to make any special shoutouts or let our readers know your social media?
You can find me on Twitter and Instagram @FollowFeliciaD. In terms of shoutouts, I would say shout out to my friends, particularly my women friends who are amazing showrunners. Shoutout to Mara Brock Akil of Black Lightning and shout out to Janine Sherman from Claws. I think friendship is the best part of Hollywood. Shoutout to Courtney Kemp who's doing Power. it's just very cool to have your friends doing well. Even doing these shoutouts I probably missed someone and you've got me in trouble. But these are the women that inspire me and it's wonderful to see your friends do well in this industry.