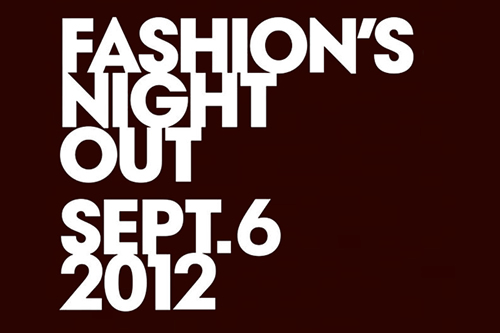 Q: What is Fashion's Night Out?
A: Fashion's Night Out is an unprecedented global initiative created in 2009 to celebrate fashion, restore consumer confidence, boost the industry's economy during the recession, and put the fun back in shopping! In the United States, the program is a collaboration between American Vogue, the Council of Fashion Designers of America, NYC & Company, and the City of New York.
Q: What are the hours of Fashion's Night Out?
A: The official hours are 6:00 – 11:00 P.M. on Thursday, September 6, 2012. Some Fashion's Night Out participants will be hosting events earlier in the day, so be sure to check with your favorite brands to find out what their big plans are.
Q: Is Fashion's Night Out happening only in NYC?
A: No! Fashion's Night Out is a global initiative. Events in locations inside and outside the U.S. allow retailers, designers, and shoppers to participate in Fashion's Night Out. Please check back at the end of the summer for a list of retailers participating in the U.S.
For more details go here