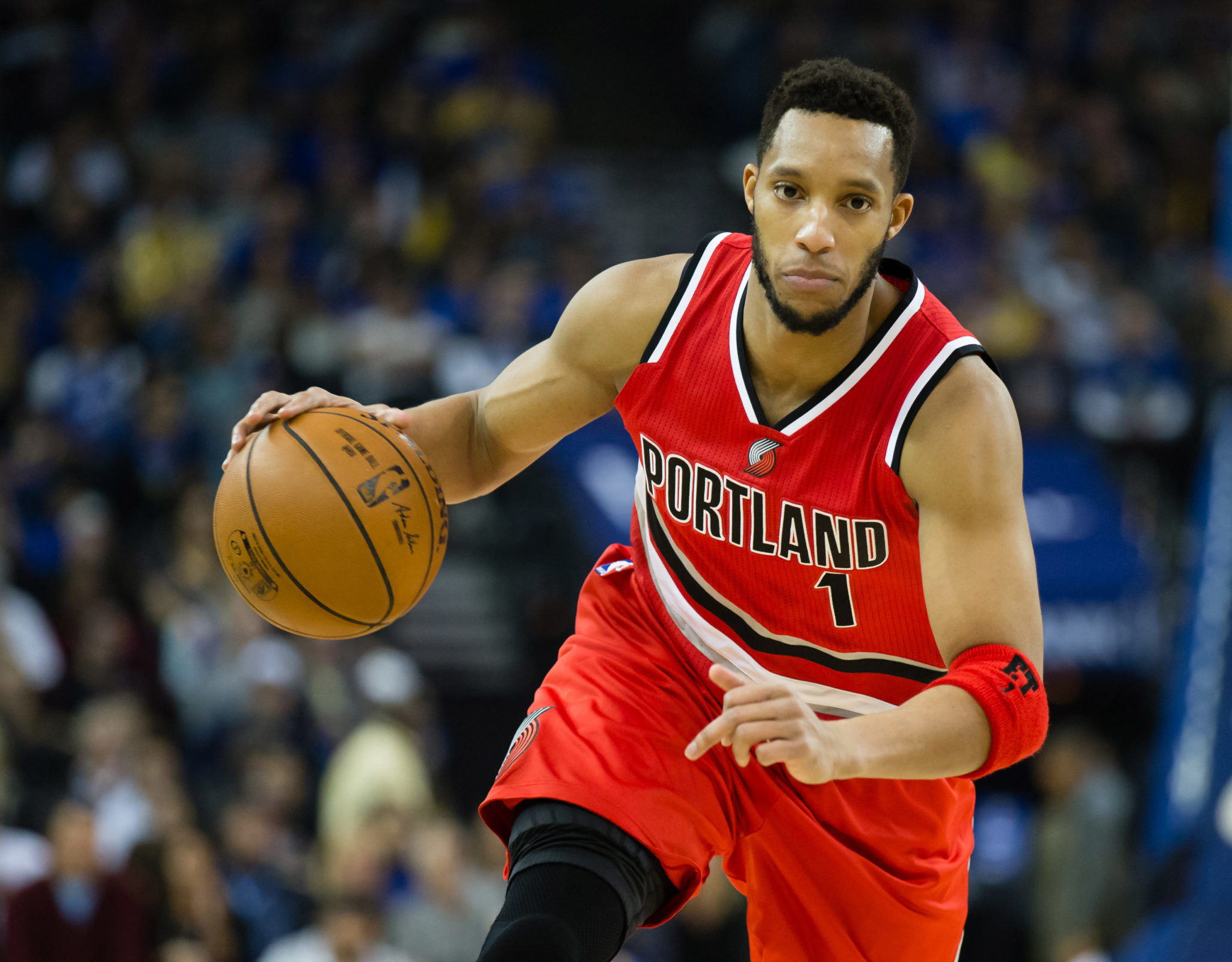 Portland Trail Blazers guard Evan Turner is not one to shy away from a hilarious or bold statement, especially when it comes to food or basketball. Recently he's had his targets set on McDonald's and some changes the restaurant has made to their menu. He went on a small rant about the McMuffin and also was up in arms to learn that they are ending the orange Hi-C as a drink option. Dwyane Wade agreed.
Did y'all know McDonald's discontinued the Hi-C orange drink?!!

— Evan Turner (@thekidet) July 22, 2017
I can't even go back there now

— Evan Turner (@thekidet) July 22, 2017
Yea bro. I'm hot!!! https://t.co/5jPlBR1vDX

— DWade (@DwyaneWade) July 22, 2017
Luckily for Evan, Def Pen was in attendance at The Basketball Tournament Super 16 in Brooklyn as he coached 'Team Scarlet and Gray'. The Blazers swingman was gifted a large Orange Hi-C by yours truly and he enjoyed every sip.
My man's brought me the best gift!! https://t.co/4o0ETpXyol

— Evan Turner (@thekidet) July 22, 2017
We also were able to talk to Turner about being a member of a coaching staff in The Basketball Tournament. It's the fourth season of the 2 million dollar summer showdown and Turner is taking the sidelines as a coach in hopes of having a nice run with his fellow Ohio State alums.
You can listen to our interview below with Turner where he details more about coaching in The Tournament with some of the best Buckeye nation has to offer. He also opens up about the Portland Trail Blazers and the expectations he has for them in a loaded Western Conference next year. Turner believes the Blazers can be a top four seed but the team has to stay healthy to meet those expectations. And of course, he divulges more about his love for the orange Hi-C.
Take a listen below thanks to the wonderful 'Bumpers' app.