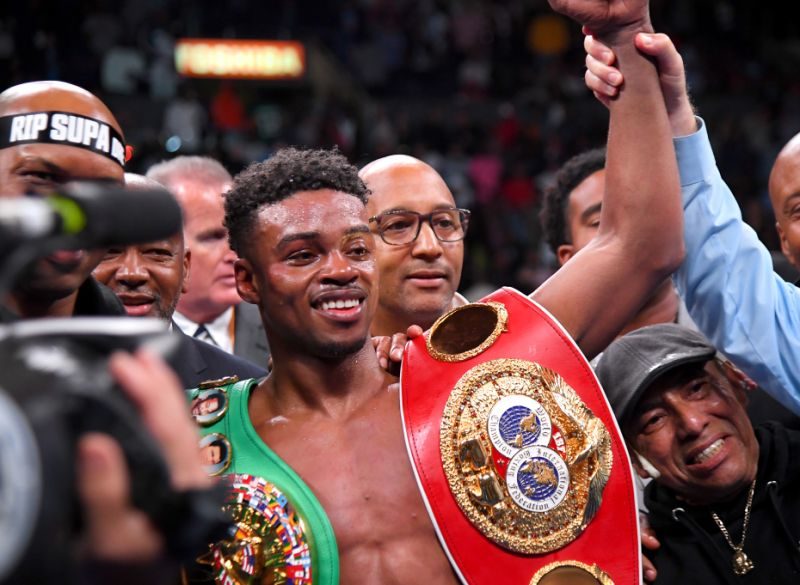 Errol Spence Jr. may share the ring with fellow welterweight champion Terence Crawford this year. During a recent interview with TMZ Sports, Spence Jr. was asked about a potential fight with the Nebraska native and he did not shy away from the challenge.
"That's the fight I feel like only makes sense because it would just be one belt left," Spence told TMZ Sports.
"That's the next fight I'll be campaigning for."
Spence Jr. is far from the only person who will be campaigning for that fight to take place this year. Recently, Showtime Sports President Stephen Espinoza told Fight Hype that he is also interested in making that fight happen later this year.
"There haven't really been any discussions about it yet obviously, but I would say I'm more optimistic now than I was a few months ago simply because some of the obstacles are out of the way. And I'm not saying Top Rank is an obstacle per se, but their deal with ESPN and who they do business with — it's one of the obstacles that's now removed. There are no limitations in terms of promoters or networks, and I think that makes things a lot easier," Espinoza said when asked about a potential Crawford-Spence Jr. bout.
Before a Crawford and Spence Jr. can share the ring, the Texas native must get by fellow welterweight champion Yordenis Ugas on April 16, 2022. In the event that Ugas pulls off the upset, Espinoza is still interested in working with Crawford to crown an undisputed welterweight champion.
"You heard what they said at the press conference. Both (Spence and Ugas) acknowledged that's the natural next fight. I would say our chances today are better than they've been at any point in the last few years," Espinoza said.
First up, Ugas and Spence Jr. will square off at AT&T Stadium in Arlington, Texas.