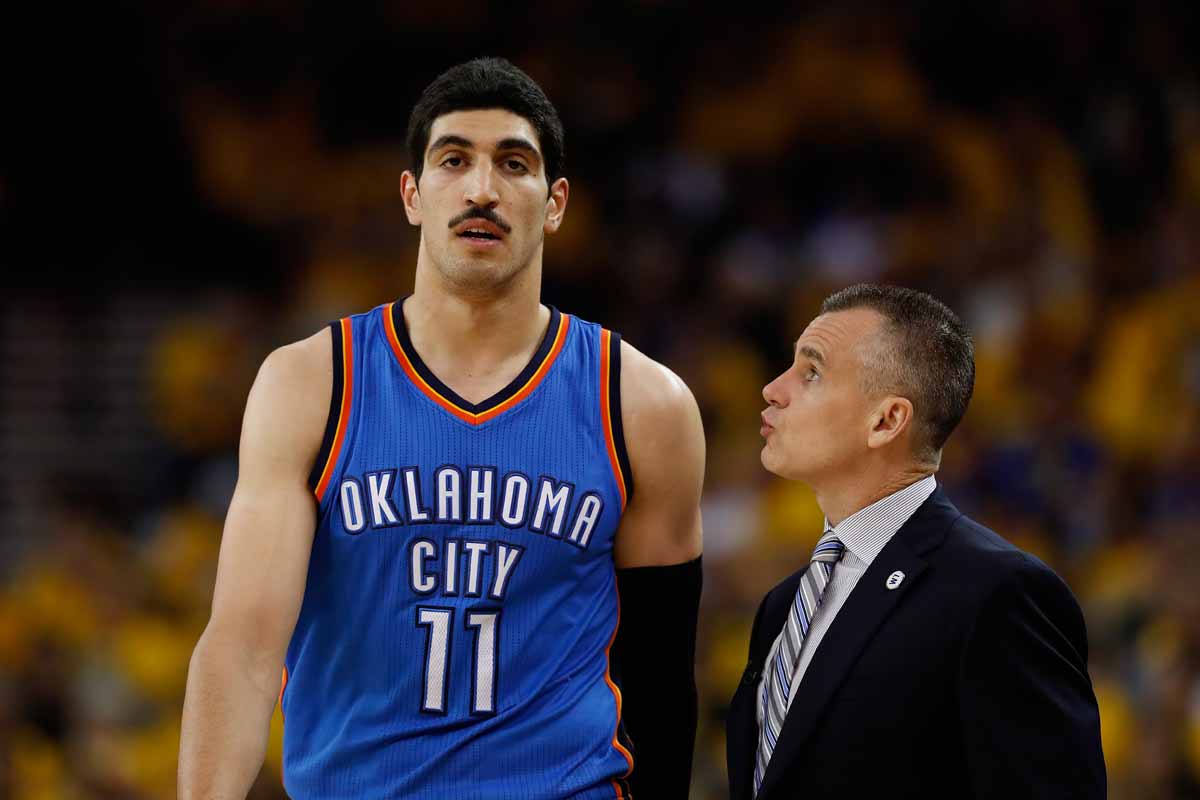 The Oklahoma City Thunder hit the ground running following the departure of Kevin Durant over the summer. While some expected there to be some struggles from the squad, they've been relatively good, sitting nine games above .500 after their win on Thursday night over the Dallas Mavericks.
Russell Westbrook dropped 45 points in the victory but not everything went exactly to plan. During the second quarter of their home win, Thunder reserve big man Enes Kanter did something out of frustration that might cost him a nice chunk of the season.
He was upset during a timeout and punched a chair on the bench. Almost immediately he knew something was wrong and unfortunately for him, he was right. Kanter fractured his forearm, according to Thunder head coach Billy Donovan.
Here's the video of Kanter's incident.
Turner Sports' David Aldridge was on the sidelines for tonight's game. He reports that Billy Donovan confirmed that Kanter did suffer a fractured forearm after hitting the chair.
Billy Donovan says Enes Kanter has a right forearm fracture. I saw Kanter briefly in hallway & asked what he did. He said: "nothing smart."

— David Aldridge (@daldridgetnt) January 27, 2017
Adrian Wojnarowski of The Vertical on Yahoo! Sports says Kanter will miss 6-8 weeks with a fractured forearm.
Oklahoma City center Enes Kanter sustained a fractured forearm after punching a chair on the Thunder's bench on Thursday night, a self-inflicted injury that could sideline him six to eight weeks, league sources told The Vertical.

Kanter, 24, left the court and returned to the locker room to undergo X-rays that revealed the fracture.
Kanter is the third leading scorer on the team coming off the bench in all 46 games he's played, averaging 14.6 points per game with 6.8 rebounds. He also has the second highest PER on the team at 24.8.