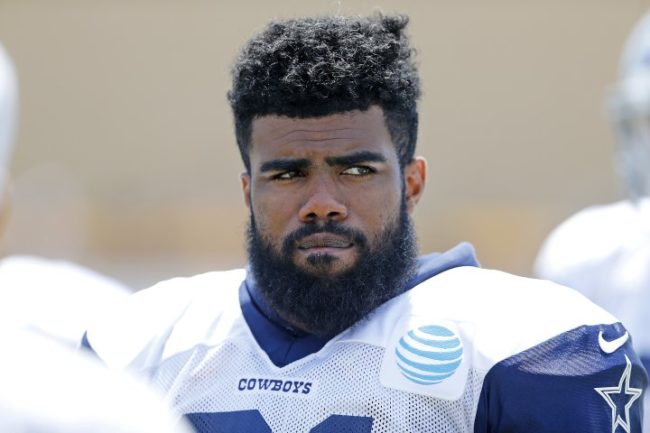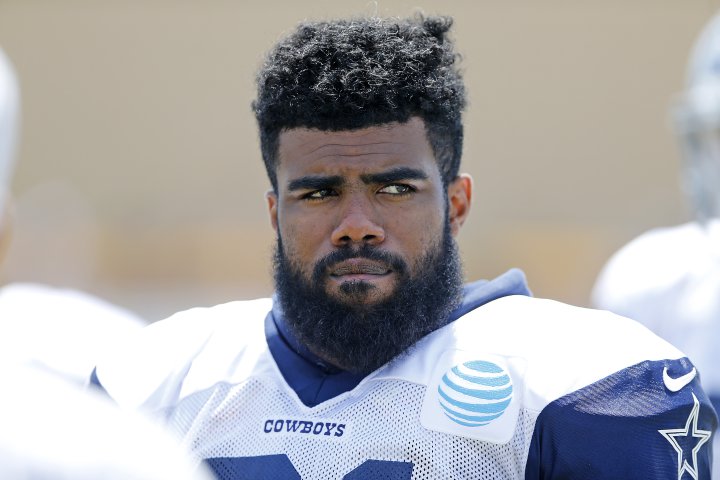 Dallas Cowboys Ezekiel Elliott will play this Sunday, despite his six game suspension being upheld.  Chris Mortensen first reported the news of the suspension being upheld via twitter.
Ezekiel Elliott 6 game suspension has been upheld by Harold Henderson, per source

— Chris Mortensen (@mortreport) September 6, 2017
It was also confirmed that Elliott would still play in the Cowboys' Week One game against the New York Giants. There was a bit of confusion, but the issue seems to somewhat be resolved.
So: Zeke Elliott still can get a TRO from court. Judge could rule by Friday, and Zeke still could be playing this week.

— Adam Schefter (@AdamSchefter) September 6, 2017
To sum it up: Zeke Elliott plays Sunday. Could get a restraining order to stay in the field this season. Could not get it and sit Weeks 2-7.

— Ian Rapoport (@RapSheet) September 6, 2017
.@EzekielElliott ALERT: Judge Mazzant AGAIN clarifies w @NFL their intent to NOT block him from playing for #Cowboys in Wk 1

— mike fisher ? (@fishsports) September 6, 2017
It seems like the timing was key on whether Elliott was going to play week one or not. A clear decision had not been made by 4 p.m., allowing Elliott to play in the upcoming game.
The appeal occurred began on August 29 and lasted for three days. With this decision, Elliott and his team will most likely pursue a temporary training order and continue the appeal process.
Elliott was a huge playmaker for the Cowboys last season. His absence this season could put more pressure on second-year quarterback Dak Prescott. Things could change in the upcoming days, but as of now, Elliott will miss six games this season.