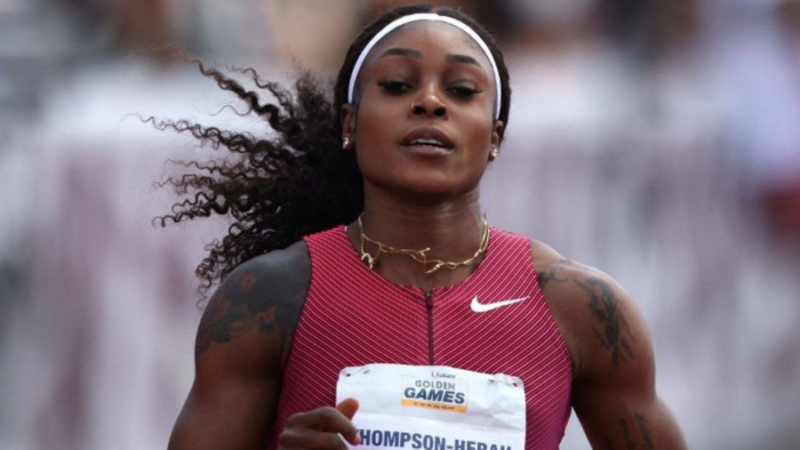 Over the weekend, Elaine Thompson-Herah made her case to be known as the fastest woman in the world. The 2021 Olympic Gold Medalist edged out her competitors to win the 100m dash at the 2022 Prefontaine Classic with a blazing time of 10.79 seconds.
"To keep the fire going, it's a challenge sometimes, especially when you have bumps in the road," Thompson-Herah said after the race.
"I am a fighter, and every champion has something they're fighting."
Following behind Thompson-Herah, Sha'Carri Richardson came in second place with a time of 10.92 seconds. It is her best performance since she qualified for the 2021 U.S. Olympics last summer.
Elsewhere, Trayvon Bromell won the men's 100m dash with a time of 9.93 seconds. Olympic silver medalist Fred Kerley and world champion Christian Coleman rounded out the medal stand with times of 9.98 and 10.04 seconds, respectively.
"When people complain, there's things about, 'Oh, is he going to show up in a big race?' This year I'm worried only about myself," Bromell commented.
"I don't care about what the naysayers say."
Elaine Thompson-Herah defended her #PreClassic 100m title after running a season best 10.79.@FastElaine – 10.79s – ?@itskerrii – 10.92s – ?@sherickajacko – 10.92s – ? pic.twitter.com/U5x3moeiBn

— Just Women's Sports (@justwsports) May 28, 2022