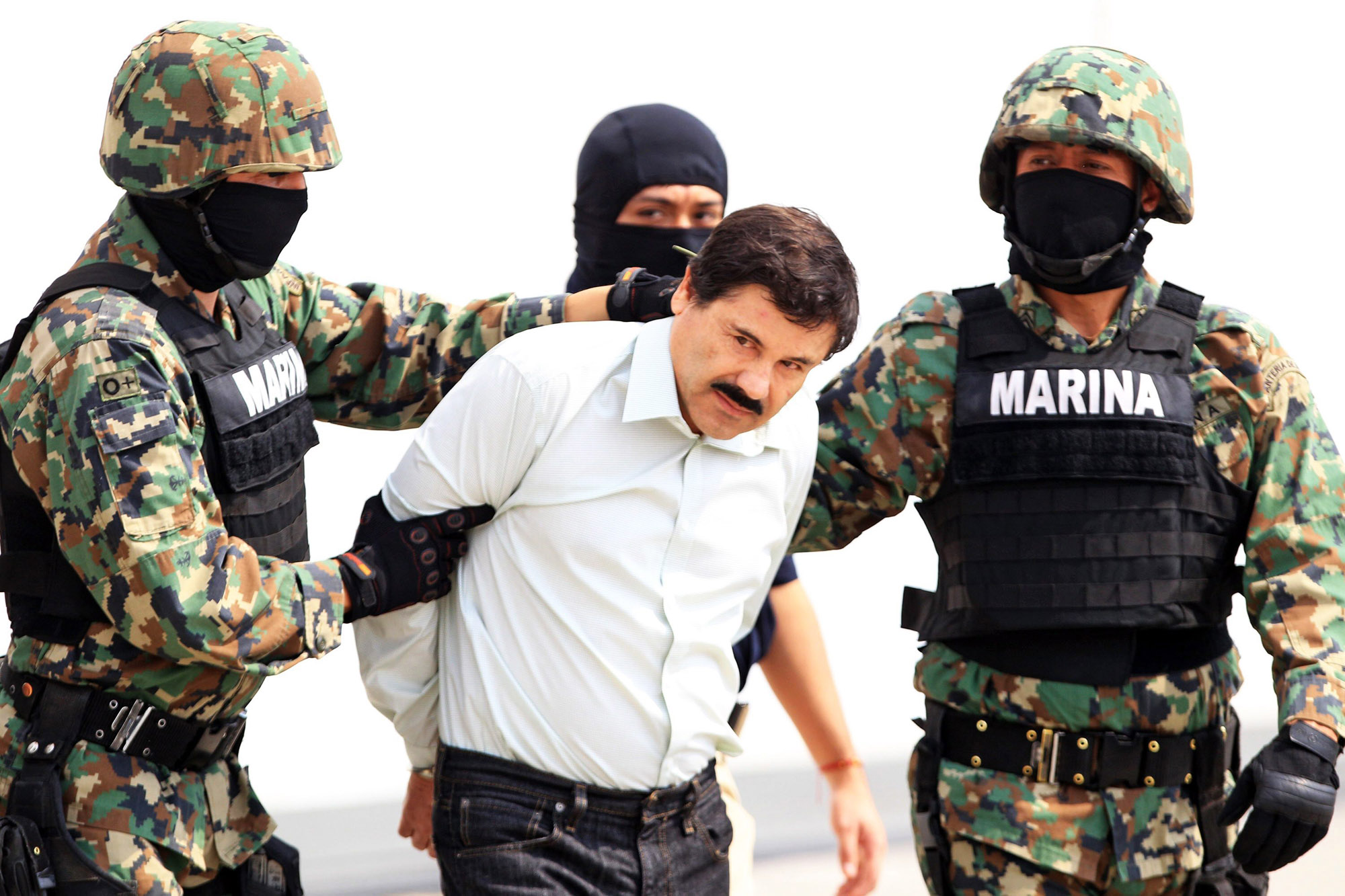 (Def Pen Radio) – A massive manhunt is underway in Mexico with the recent escape of drug kingpin, Joaquin "El Chapo" Guzman. His escaped was discovered late Saturday night when guards did their routine prison check. "When it was noticed he had been too long out of sight, they entered the cell, which was empty, immediately prompting the alerts regarding his possible escape", confirmed by The National Security Council. El Chapo escaped through a hole in his cell which lead to a ventilated tunnel, which was almost a mile.
Guzman, who was captured just last year Feb. 21, is the head of the most powerful drug organization, the Sinaloa Cartel. The cartel is the biggest supplier for Heroin in the U.S. A drug network that expands to more than eight countries and a dozen U.S. states, El Chapo shows how powerful he truly is with this recent escape. This isn't the first escape for El Chapo Guzman, he pulled off a previous escape back on January 18th, 2001 from the maximum security Puente Grande.
UPDATE: Reports are circulating that the DEA knew about El Chapo's escape plan. Early as March 2014, Chapo's family & criminal associates already began planning his escape. Agents in Los Angeles mentioned that there was in fact a possible escape in the works that involved bribing officers. It was also revealed that Chapo's son directed a crew of lawyers and military to mock-up an escape plan.