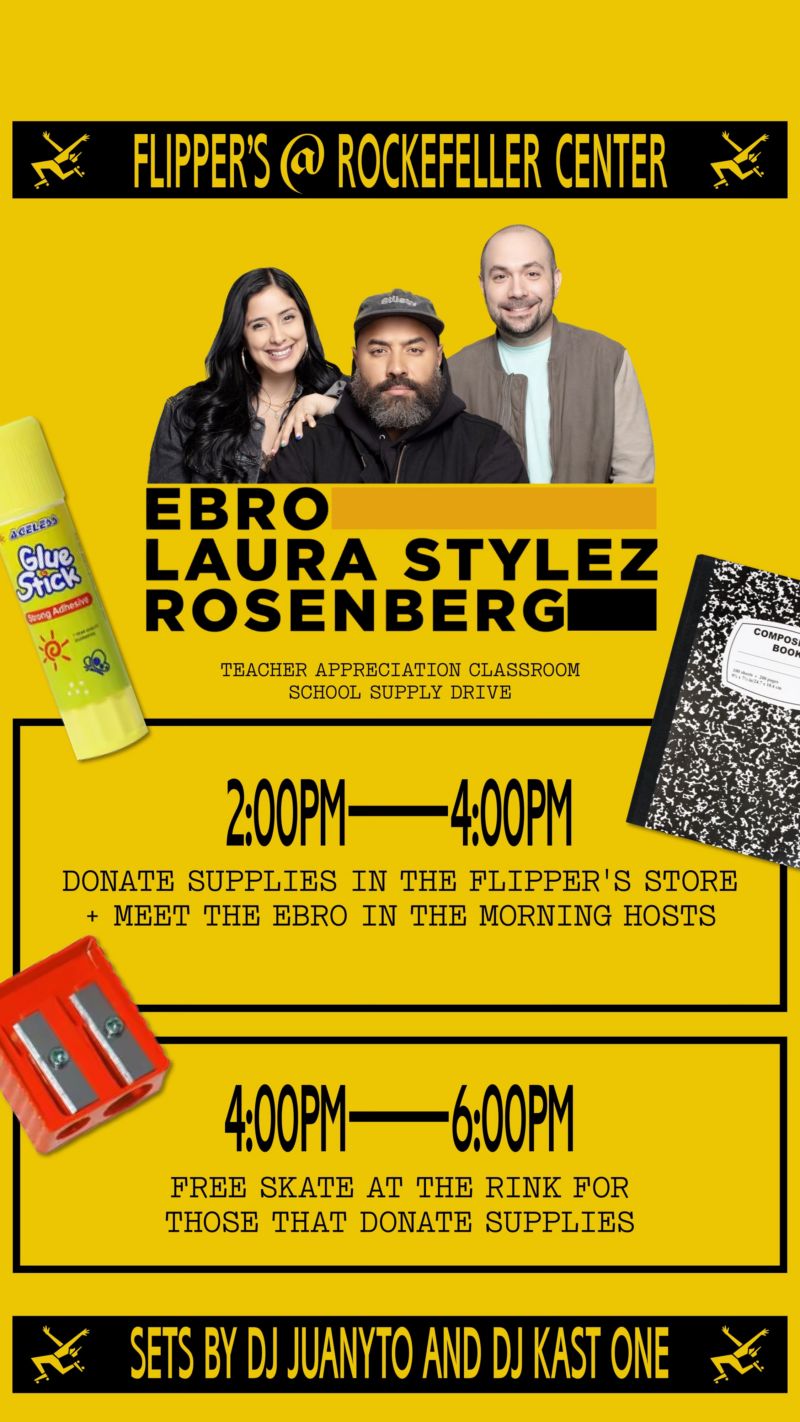 School is back in session and Hot 97's Ebro In The Morning With Laura Stylez and Rosenberg is doing its part to help educators around New York, New York. This week, the popular morning radio show has announced that it will host a "Teacher Appreciation classroom school supply drive" roller skate party.
On October 15, nearby tri-state residents are encouraged to donate school supplies at Flipper's Roller Boogie Palace at the Rink at Rockefeller Center from 2-4 p.m. EST. Those who donate school supplies from 2-4 p.m. EST will receive a ticket to the roller skate party from 4-6 p.m. EST. Additionally, the first 100 attendees at the skate party will receive free slices of pizza. DJ Kast One and DJ Juanyto will also provide music throughout the afternoon.
"We understand the needs of teachers and can't wait to raise as many donations as possible with all the fans who listen to our show faithfully," Laura Stylez said.
"Ebro In The Morning's 'Secure the Future' initiative is back and we at Ebro In The Morning are committed to helping teachers get the school supplies they need to have a productive learning environment for all students."