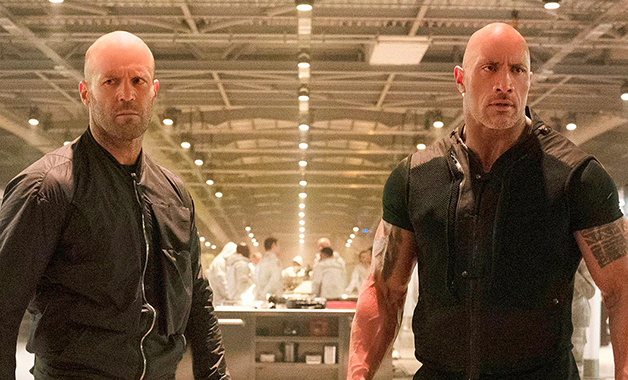 The Rock has been adamant on getting his own Fast & Furious spin-off. Now, it seems we'll get our first-look at the buddy-cop film which will feature Dwayne Johnson & Jason Statham in their Fast & Furious characters 'Hobbs & Saw'.
The Rock went to his social media to announce the trailer dropping soon.
"I'm what ya call a nice cold can of whup ass" ~ Luke Hobbs
Get ready for our worldwide @HobbsAndShaw trailer debut on FRIDAY. #JasonStatham @IdrisElba & the kid stir up trouble & fun in the biggest showdown the Fast & Furious franchise has ever seen. #HobbsAndShaw #Boots2Asses pic.twitter.com/ZBfhiacKRC

— Dwayne Johnson (@TheRock) January 30, 2019
There is little to no information regarding what the film will be about, other than the fact that Hobbs & Shaw will be working together in some fashion. Idris Elba, Vanessa Kirby, Eiza Gonzalez, and Roman Reigns are all set to appear in the film. Elba will play the villain. You know who else was a villain to this movie? Vin Diesel. The Fast & Furious star had an actual altercation with The Rock on set due to allegations that Dwayne Johnson was trying to make the series about him. If this team-up proves successful, they might just take the thunder out of the 'Furious' franchise.
The film will release on July 26th of this year.