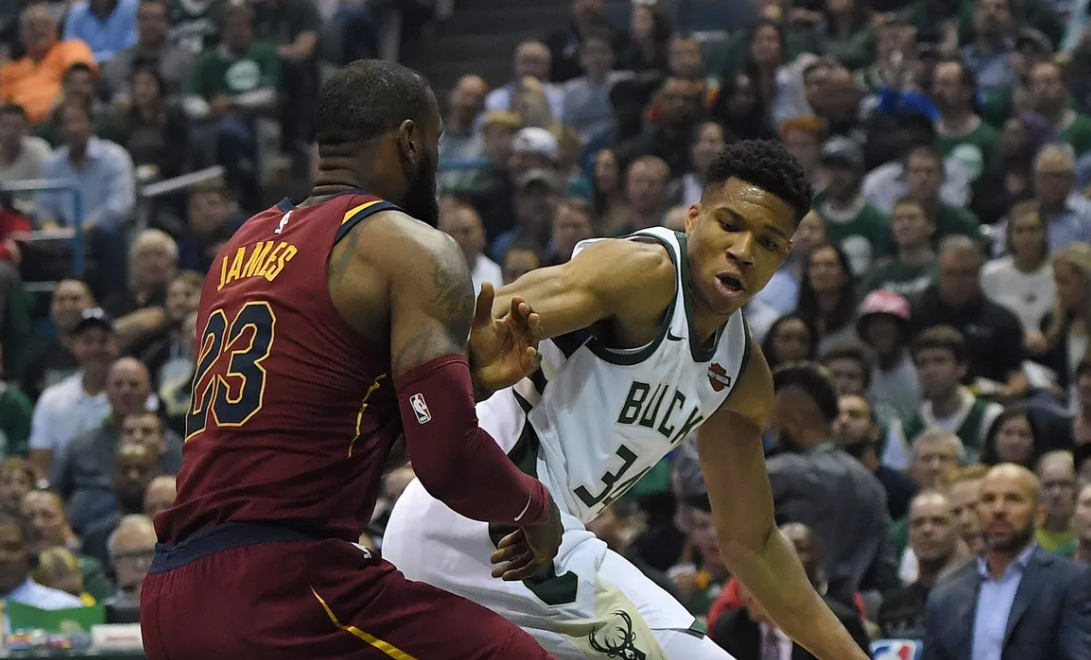 Golden State Warriors superstar forward Kevin Durant knows a thing or two about not having fun. It's what prompted him to leave Oklahoma City, a place he envisioned himself staying for his entire career, for Golden State. Durant says he sees a lot of himself in Milwaukee Bucks star Giannis Antetokounmpo: A big name playing in small market, envisioning staying there for his playing career.
Antetokounmpo has said he wants to remain in Milwaukee and does not like the flashy cities of Los Angeles of Miami. That is certainly music to Bucks fans' ears, but Durant knows first hand saying is a lot easier than doing.
"I was at that point," Durant told ESPN. "I wanted the same things." Those same things being to stay in the city he was drafted to.
"What I would say to him, I would tell him to play for himself. Because he's the one out there putting in the work, he's the one out there getting up in the morning staying committed to the game. Obviously [the comments about staying put] sounds good to the fans in Milwaukee and to the ownership, because he cares so much about wanting to please them and play well for them, and I get it. But his career is about him; it's about whatever he wants to do and however he feels is right for him. And what type of basketball does he want to play? He's not going to stay in Milwaukee if he's not having fun playing the game."
For right now, it appears Giannis Antetokounmpo is having fun. The Bucks have made the playoffs in consecutive seasons for the first time in over a decade and the future appears promising. He even went on "60 Minutes" in March to tell about his incredible basketball story. But as the lights get brighter and the stage gets bigger, staying in Milwaukee may not be able to trump happiness.