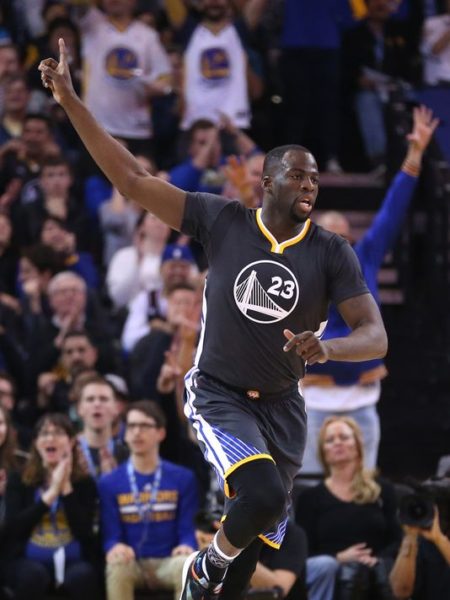 The WNBA has officially been around for 20 years. Their 20th season started a few days ago and it slowly continues to grow. But unfortunately when it comes to the WNBA, it's apparently socially unacceptable to watch it, people look at you funny if you say "I watch the WNBA regularly."
But you know who watches it? Golden State Warriors' Draymond Green. Yes in a recent interview with SI's Lee Jenkins Draymond Green says that he watches the WNBA to relax, and it doesn't just help him chill, he actually learns from it.
Toward the end of camp, Kerr met with Green. "You have to relax," the rookie coach told him. "If you relax it will happen." Green does not unwind easily. He is a terrible sleeper who can't nap for more than 20 minutes—"I feel like I'm missing something"—and can't caffeinate because he fears he will grow too hyper. He lacks the patience to cook with his girlfriend or sit at the park with their eight-year-old daughter. He chills out by watching basketball—specifically women's basketball. "In the NBA there's always a guy who is only around because he can jump," Green says. "He doesn't have a clue about the fundamentals. I learn more from the WNBA. They know how to dribble, how to pivot, how to use the shot fake."
I understand that. The WNBA is more technically sound, they're very classic with their style of play. Sometimes there are people in the NBA that are great at dunking and nothing else. Obviously most WNBA players can't do a 360 windmill so as soon as they pick up a basketball in their youth, they're much more grounded in the fundamentals of basketball and that's commendable.
As the NBA gets more and more athletic, maybe you should watch the WNBA now and again. You yourself may learn a thing or two.