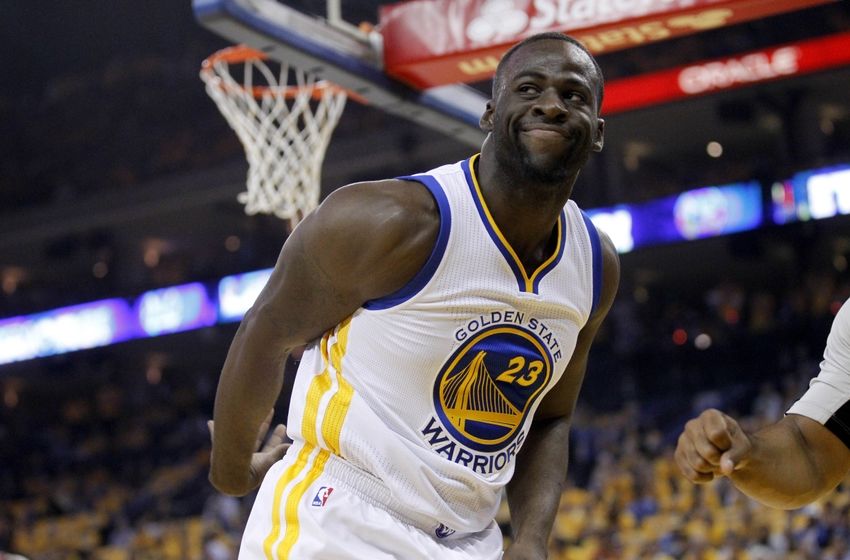 Golden State Warriors' Draymond Green is one of the finest defenders in basketball. He's probably the most versatile defender; he's short and mobile for a big man, but as capable of playing tough, strong defense down low as any player in the world. He's a major candidate for Defensive Player of the Year each season but has yet to win the award. The obstacle in his way is San Antonio Spurs forward Kawhi Leonard — back-to-back Defensive Player of the Year, and one of the greatest wing defenders of all time. Green is tired of coming in second; he wants that damn award, he tells ESPN's Chris Haynes:
"That's something that I want to win," Green told ESPN in an exclusive interview this week. "And if there's anything I've ever been selfish about, it's that award. Like, I want that award."

…

"That doesn't bother me to say I'm selfish in that regard. I want that award bad," Green reiterated to ESPN. "And that's because I view myself as a defender. It's like if I view myself as a scorer then I want to win the scoring title. If I am a scorer and I say I'm a scorer and that's what I do, I want to win the scoring title because it says I was the best in this year at what I do. So that is something that I want to win."

…

"Do I view anything as a snub? That's not for me to view or for me to judge, because at the end of the day, Kawhi Leonard is a great defender," Green said. "It's one thing if somebody [inadequate] won and I'm like, 'Hold on. Now I feel snubbed.' To say you feel snubbed by Kawhi Leonard winning the Defensive Player of the Year is a bit much."
It's tough to compare Green and Leonard defensively. Obviously, they're both spectacular on that end; they're the consensus best and second-best in the business, in some order. Green is definitely the superior post defender and rim protector, but Leonard has the clear advantage on the perimeter. Between voter fatigue and his phenomenal defensive capabilities, Green certainly has as good a chance as anyone at winning the award. However, thus far this season, the Warriors' defense has been pedestrian. If Green wants to win DPOY — and he clearly does — the Warriors will need to be a top-tier defense.